I stopped by ABS Master Bladesmith Darrel Ralph's booth and saw quite a few new items but I thought we'd initially discuss their DGT line of tactical gear.
This is the Shadrach, a small survival knife designed in conjunction with Master Proven and produced by DDR. The name stems from the Old Testament's Book of Daniel, Chapter 3. Shadrach is one of four who survived an attempt at being burnt alive.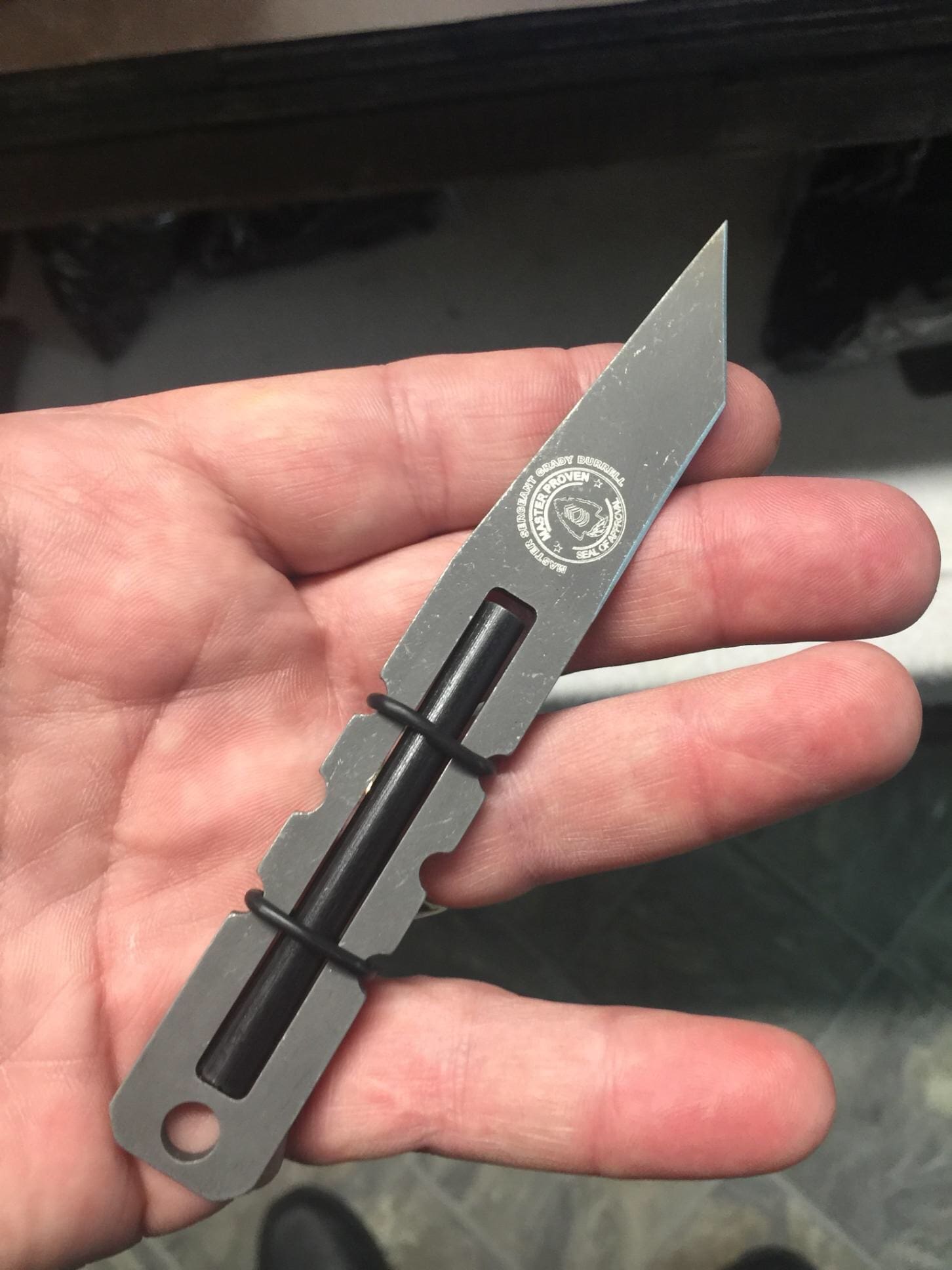 It includes the knife made from 154CM and ferro rod which is held in place with small rubber bands. This method is quite common. Next, the handle is wrapped with 550 Fire Cord so it includes a combustible material to get the fire going. There's also a simple, Kydex sheath.
Thes will be available from Smokey Mountain Knife Works, Blue Ridge Knives and Going Gear.
Tags: DDR, Master Proven