Handmade Design meets Precision Engineering
Machine-crafted for precision and durability, all Sniper knives are forged out of our obsession with creating meticulously overbuilt knives. Crafted for everyday carry by operators, and loved by outdoors enthusiasts the world over, you won't find higher quality or more durable knives at a better price.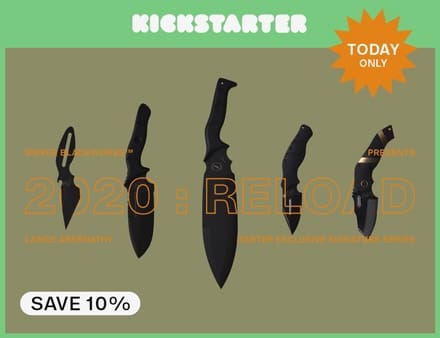 From collectors to industry insiders, Sniper's five-piece 2020 : Reload Collection is drawing the interest of knife enthusiasts and first-time buyers.
www.kickstarter.com/projects/sniperbladeworks/the-award-winning-tactical-knife-set-by-sniper-bladeworks