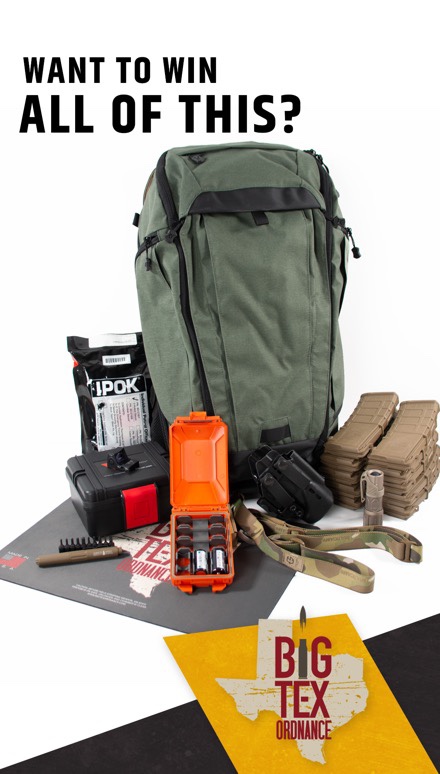 Big Tex took a Vertx Gamut Checkpoint and stuffed it with a ton of awesome stuff.
– 18350 FDE Modlite Handheld
– 10 Pmags
– Thyrm LPC
– Thrym CellVault
– Trijicon RMR 3.25 MOA Dot
– Multitasker Twist
– PHLster Pro holster
– BTO Promat gun cleaning mat
– NAR IPOK first aid kit
– ESD Sling
You've got until the 29th of April to register to win it. Then, they are going to select a winner live on Facebook and YouTube.
www.bigtexordnance.com/vertx-giveaway