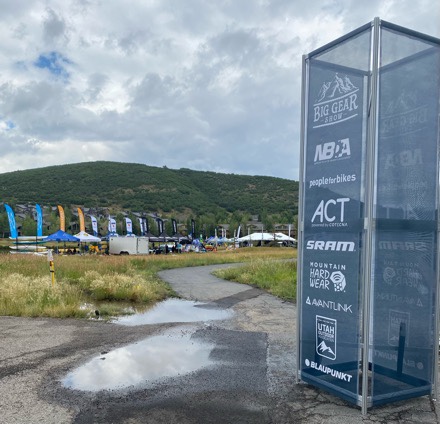 Now in its second year, The Big Gear Show is held in Park City, Utah, just miles above Salt Lake City. They've selected an excellent venue to bring together manufacturers, retail buyers and the outdoor media to check out the Las test products and get some hands-on time.
With the show about one-third paddle sports, one-third bikes and the remainder made up of the rest of the outdoor space, there's plenty of room to take a bot out in the lake or hit the trail with a demo bike.
There is lots to see.