Newcomer V-Lite was walking the show at SHOT and introducing their new line of personal marking lights to select customers. We are happy to introduce them to you. Measuring just four inches long, the V-Lite is both water and shock proof. We expect to see these markers on a lot of equipment this year. They are available in Red, Green, Blue, and Infra-red.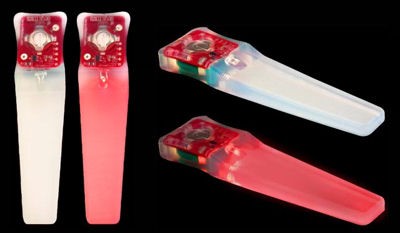 To order go to vliteusa.com.
V-Lite is looking for distributors.
Photo from V-Lite.
Tags: V-Lite