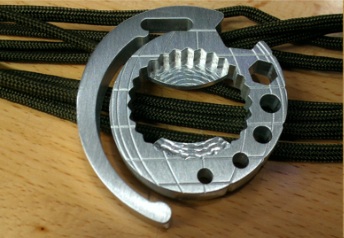 A user on Kickstarter, known only as Brad, created this grenade-shaped multi-tool called, appropriately enough, the Bottle Grenade. Its primary function is as a combination twist off/pry off (pop top) bottle opener, however it also includes a wrench and hex slot along with four holes for use with a keyring or paracord. It's machined from 6061-T6 aluminum, and based on donation level can include custom engraving and/or the realistic grenade pattern.
www.kickstarter.com/projects/tactical/bottle-grenade-the-last-opener-you-will-ever-need
This story originally appeared on Tactical Fanboy.
Tags: Kickstarter