The All In All the Time Foundation was founded in 2008 by Christina Valentine, the surviving spouse of Special Operator Senior Chief (SOCS) SEAL Thomas J. Valentine, who served at Naval Special Warfare Development Group (NSWDG). Tom died in a training accident in February 2008 during his 18th year of service. Originally established as a golf tournament the objective has always been to fill the immediate and interim financial needs of the surviving spouses and children of fallen, injured and active SEALs and support personnel.
In 2015, the All In Foundation plans honor the heroes of Operation Red Wings. They will commemorate the 10 year anniversary of this horrific event with a $10,000 grant or scholarship in honor of each of the fallen heroes. Many of the community's larger benevolent organizations were just starting with Operation Red Wings happened and unfortunately their benefits are not retroactive. Christina has taken it upon herself to go back to those families who didn't receive assistance and provided respite care.
The All In Team will have two big fundraising efforts at Shot Show. Stop by the S & S Precision booth 8206 to see the custom 2 Vet Arms rifle being given away. Text "tommyv" to 80888 for a $10 donation entry. You may enter as many times as you like. Drawing will be Thursday at 4:30 at the S & S Booth.
2VA Rifle Details
2VA-10 7075T6 Matched set billet receivers, ambidextrous side charging system, ambidextrous safety selector, for both left and right handed shooters, single stage 3.5 lbs ultra match trigger, B5 Systems Bravo collapsible butt stock with improved cheek weld, 15″ lightweight free float tube with modular attachment points for bipods, lights, or slings. 18″ full fluted 416R stainless steel match grade barrel with black nitride finish for longer barrel life as well as concealment in the field.
With the options in the 7.62/.308WIN market, the 2VA-10 line of rifles fills the void between affordability and quality without sacrificing the reliability or accuracy that is demanded with today's hunters and shooters. With sub-moa accuracy as a starting point, blending ergonomics, adaptability and value we feel this rifle is a can't miss.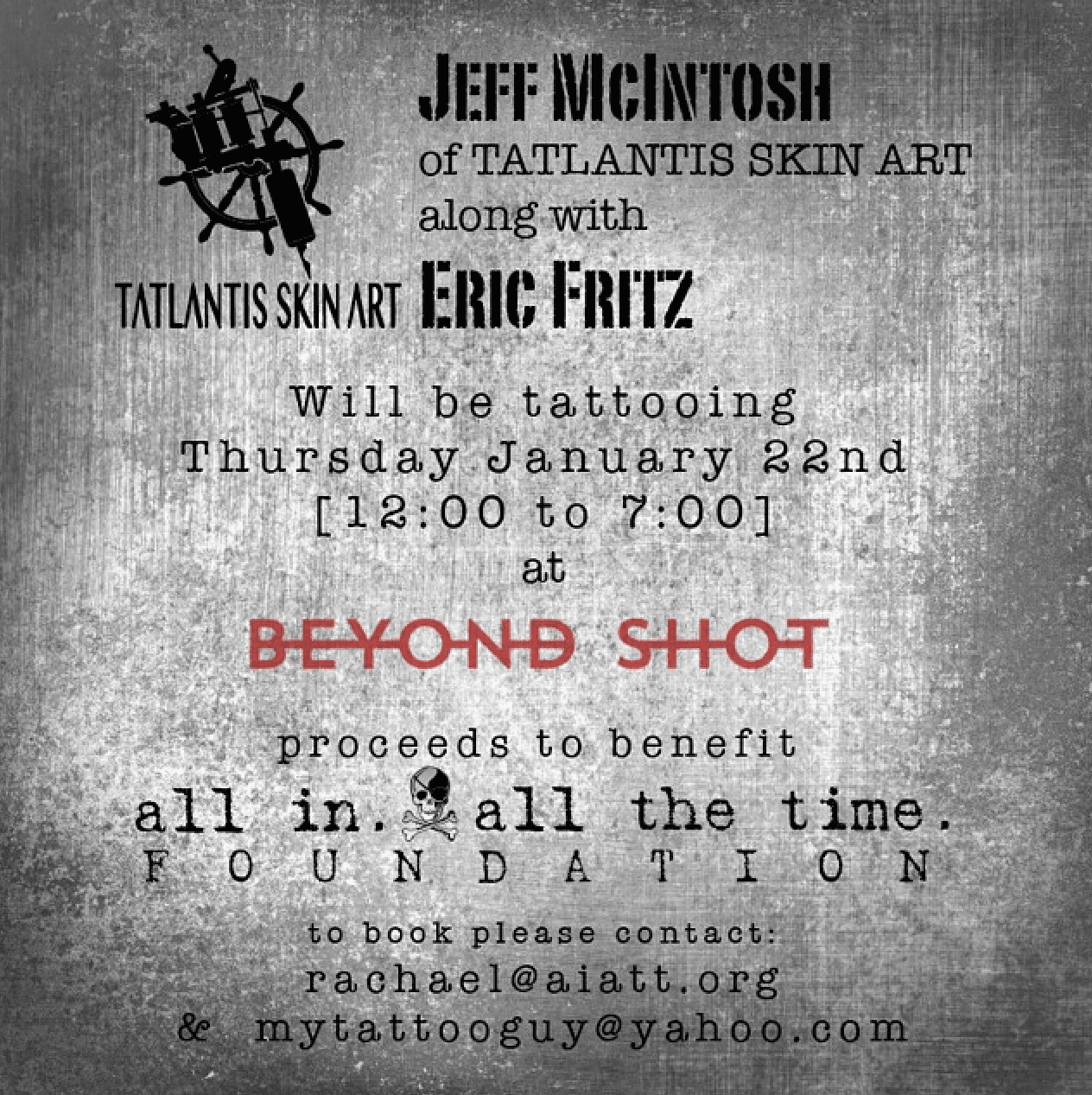 AIATT will also be participating in Beyond Shot – Tattoo artists from Tatlantis Las Vegas will be set up at the event Tuesday from 5-10 and Thursday from 12-7. Proceeds from tattoos will go to the All In Foundation with 100% being donated to families of Naval Special Warfare.