LAUSANNE, Switzerland (July 27, 2016) – LifeStraw®, a global leader in developing innovative filtration and purification products for safe drinking water, will debut the LifeStraw Go water bottle, utilizing a two-stage filtration process that removes bacteria and protozoa to make microbiologically contaminated water safe to drink, while also reducing organic chemicals, chlorine and bad taste. Being unveiled at Outdoor Retailer Summer Market, Aug. 3-6 in Salt Lake City, the LifeStraw Go bottle is available in five colors (blue, pink, purple, green and gray), to appeal to a variety of consumers in a wide range of outdoor pursuits. Available for $49.95 at retail locations throughout North America, including REI, and online at www.lifestraw.com, it will be on display at booth #39181.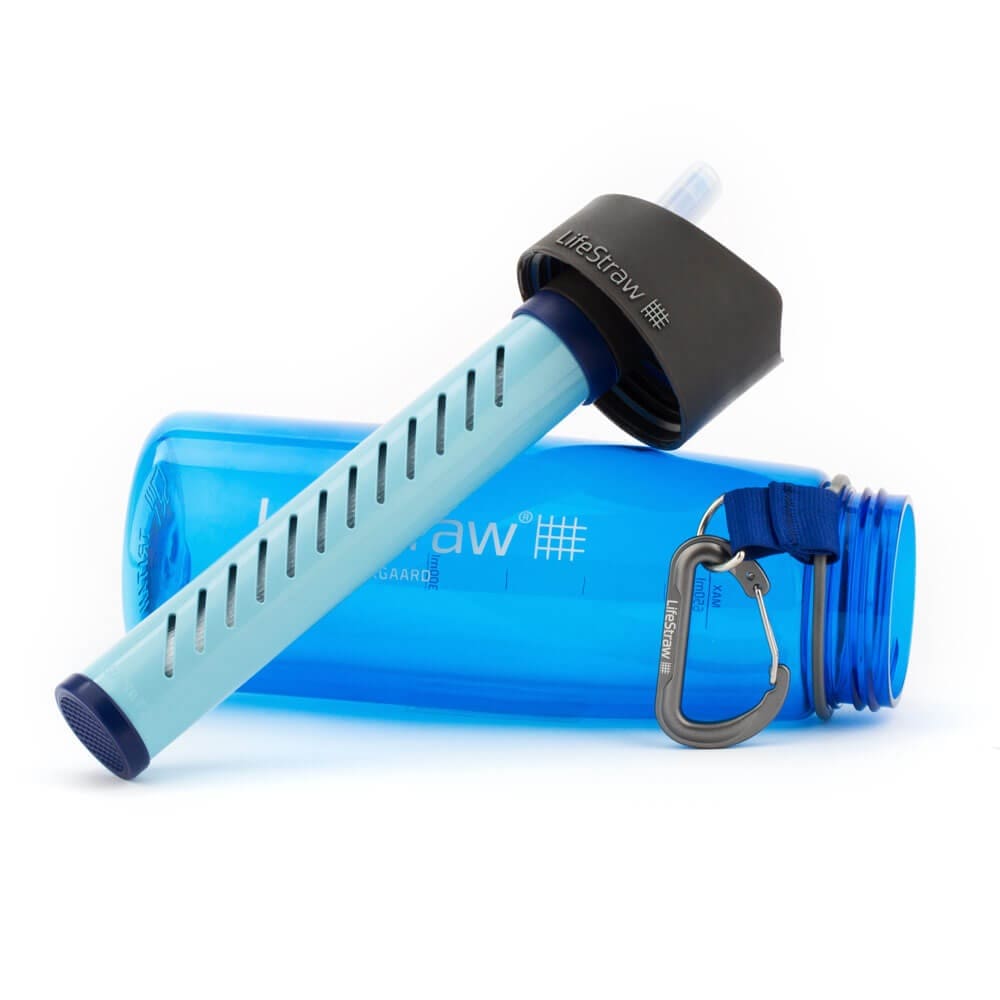 The LifeStraw Go is engineered for a broad range of activities, from hiking, running, backpacking, emergency preparedness and traveling to everyday hydration at work, home or the gym. LifeStraw Go weighs less than 8 ounces and holds 22 ounces of filtered water that meets stringent U.S. EPA standards. It features a flip top bite valve and carabiner, is BPA free and contains no chemicals. Its raw materials meet U.S. Food and Drug Administration regulations.
"With an upgraded two-stage filtration system, the LifeStraw Go delivers increased confidence to outdoor enthusiasts and those living an active lifestyle who are seeking safe drinking water on-the- go," said Alison Hill, LifeStraw's managing director. "It furthers our commitment to be proactive in innovation, develop great technology that cultivates trust in our brand amongst consumers, while expanding our efforts to provide safe water to developing communities and children around the world."
In the two-stage filtration process, stage one is a hollow fiber membrane that removes 99.9999 percent of bacteria (E. coli and salmonella), 99.9 percent of protozoa (Giardia, Cryptosporidium, etc.), and reduces turbidity by filtering particulate matter larger than 0.2 microns. Stage two is an activated carbon capsule that reduces chlorine, organic chemical matter (like herbicides and pesticides), and bad taste. The hollow fiber membrane will filter up to 264 gallons throughout its life, while the carbon capsule will filter 26 gallons. Replacements are available for both.
lifestraw.com/products/lifestraw-go
Tags: Lifestraw