Again this year, Tactical Distributors is sponsoring our Black Friday master list which is regularly updated with the latest information, so check it out…
Tactical Distributors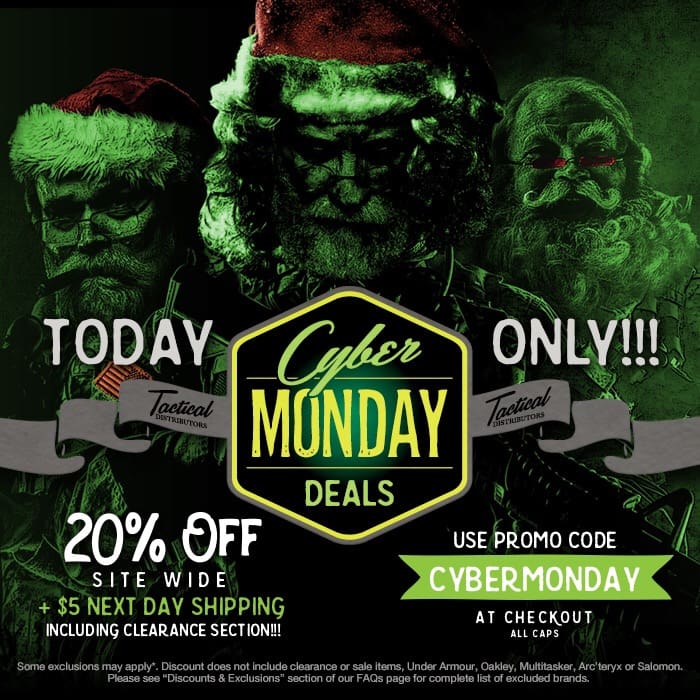 TangoDown
The sale will run 11/23/16 through 11/30/16. Orders need to be placed by 11:59pm (PST) on 11/30 to benefit from the sale.
10% off of ALL orders up to $149.99
15% off of orders $150.00+
No offer code required for discount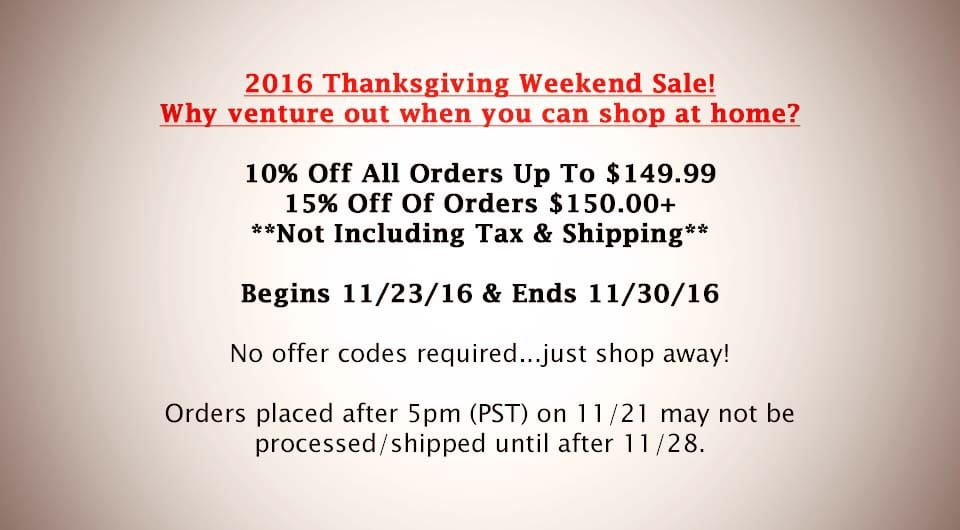 O P Tactical
O P Tactical Black Friday Sale! Use Coupon Code BF2016 for site-wide discounts starting with 10% off on Friday, 11% off on Saturday, 12% off on Sunday, and 15% off on Monday. Clearance items are eligible for the discounts creating even deeper savings! Lancer L5AWM 30-Round Magazines will also be offered in 10 mag bundles for 23% off the regular price! Mayflower APC, Surefire lights, Aimpoint optics and more are in stock and ready to ship. Some exclusions apply, see website for details during the sale period. Sale runs from 25 – 28 November.
Magpul
Sale starts Wednesday night 11/23 at 11:59pm
Ends Monday night 11/28 at 11:59pm
30% Off All Apparel
-Tops, bottoms, t-shirts
10% Off $25 gift cards
15% Off $50 gift cards
20% Off $100 gift cards
Gift Cards Are Good toward anything in stock on the Magpul website. You will receive an immediate email auto response with their gift card/certificate after purchase. You can buy as many discounted gift cards as you like. Although they will only be for sale from Wed-Mon, they can be redeemed anytime and they don't expire.
Grey Ghost Gear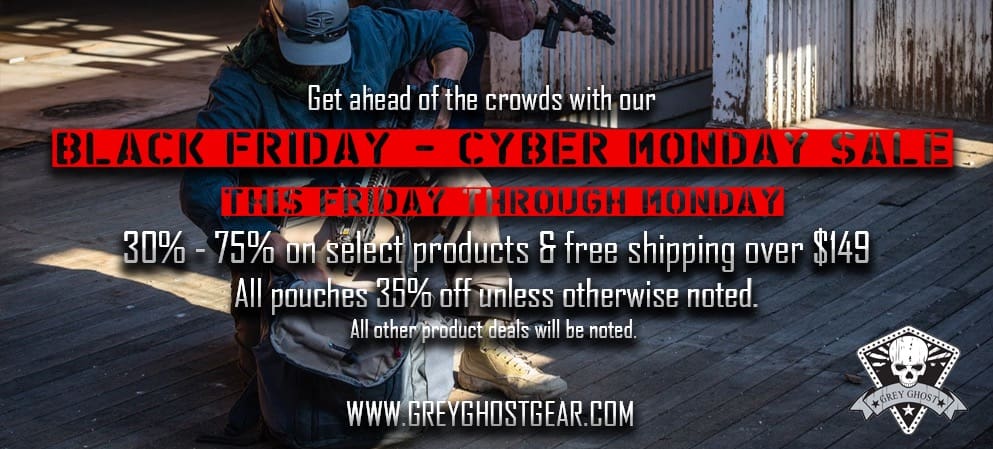 Grey Ghost Precision
http://www.greyghostprecision.com/
XGO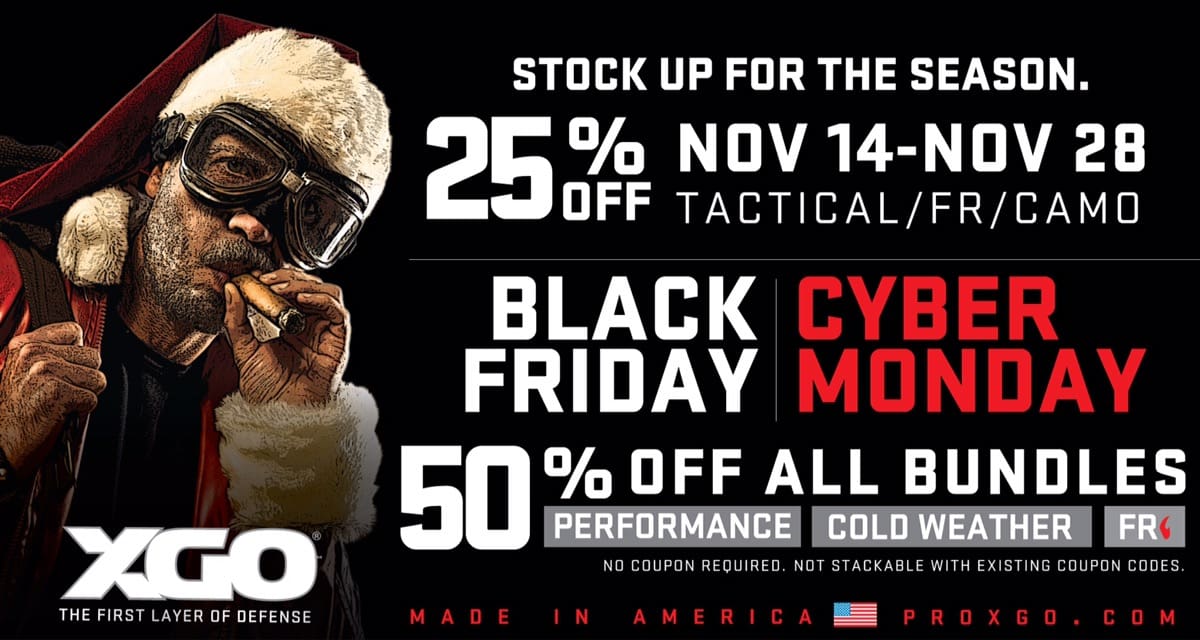 XGO is offering multiple bundle deals which include various products. There are so many options, there's something for everyone.
RE Factor Tactical
Slumberjack

All Slumberjack items will be on SALE, with savings from 20-50% off. Everything will be discounted to some degree, plus FREE shipping!
Blue Force Gear
Save 20% Off Your Total Purchase from BlueForceGear.com. Black Friday Only.
Save on Doorbusters and 30% Off Your Total Purchase from BlueForceGear.com. Cyber Monday Deals. One Day Only.
Agilite

Agilite is having a site-wide Black Friday Sale. It goes live at 12 Noon on November 24th until Midnight on Friday. The more you spend the more you save using the promo codes.
Propper International
11/24-11/28: "BlackTac" Deal Days 30% Off Sitewide (includes door buster sale items: M's & W's Cover Hoodies 14.99, District Pants 14.99, Covert Shirts 9.99, STL S/S shirts 7.99, STL L/S shirts 9.99)
Gerber
ZEV Technologies
Chase Tactical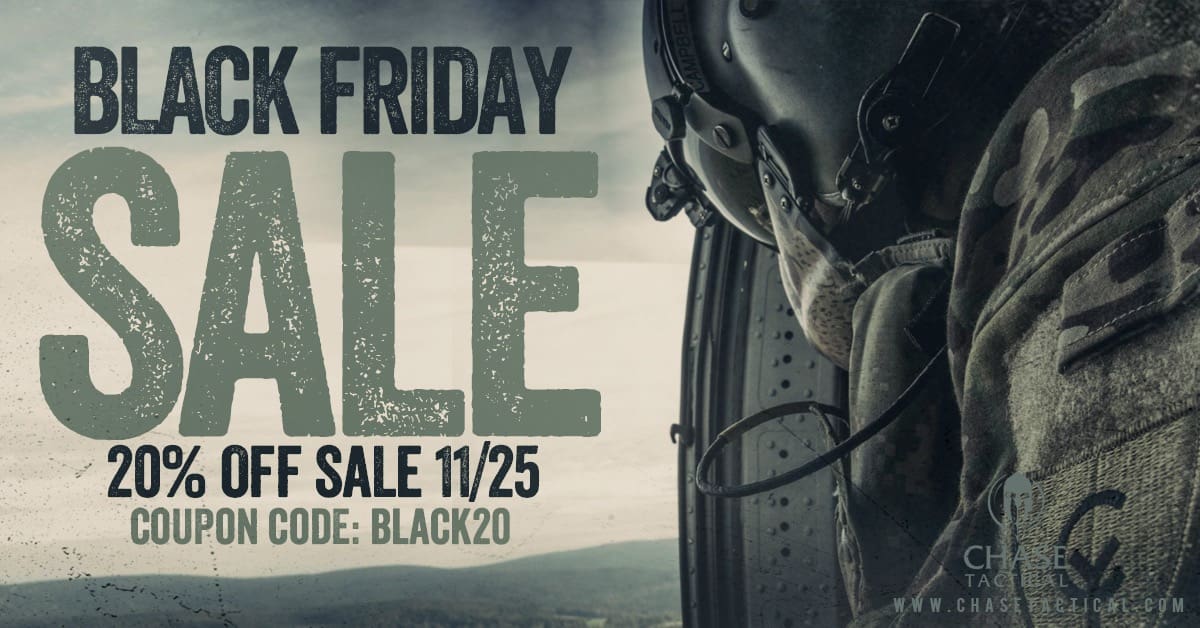 20% OFF Entire Order
SALE Runs Through 11/24 – 11/27
GEMTECH
GEMTECH has been leading the industry in innovation since 1976, so it's only fitting we'd be doing the same with our 300 Black Out Friday Sale!
– 20% OFF EVERYTHING Store Wide *excludes silencers*
– Free GEMTECH Patch with every order *while supplies last*
Come see why we are "The Professional's Choice For Decades" with our 300 Black Out Friday Sale, going live Friday at 12 am MST Nov. 24 and ends Monday, Nov. 28.
US Patriot Tactical
Black Friday, Saturday and Sunday – 15% off sitewide
5.11 Tactical
Get 25% off starting now.
www.511tactical.com/black-friday
ITS Tactical
Now through November 28th, save 20% in the ITS Store using the coupon code TACTICALTURKEY at checkout. Life Members save an additional 5% by logging in and shopping with your Life Member Store Account! (Discount will be automatically applied for Life Members.)
In addition to the awesome savings, we're also including a free ITS Murdered Out Morale Patch with every purchase! (While supplies last.)
TNVC
US Elite
U.S. Elite is proud to be the marketplace leader for Arc'teryx LEAF, Salomon Forces and Velocity Systems. Support veteran-owned small business shops this holiday and shop at U.S. Elite. Enjoy big savings on premium tactical gear and sitewide savings from now until 12/12. Free shipping for orders $99+
GunfightersINC
GunfightersINC will be running a 15% off sale from November 24th to November 29th. This is for all products GunfightersINC makes, including the popular Kenai Chest Holster. In-stock, non-custom items will additionally receive free shipping. Discount will be automatically applied at checkout.
Gemtech
US Tactical Supply
Solkoa Survival Systems
We're starting our Black Friday sale early! Save 20% NOW off any S3 product, module or kit through the end of the month. Use the code: BF20 to save 20% off your retail order from our website, S3survival.com
Tacticalgear.com
This year we're offering up to 25% off top brands, free shipping over $99, limited-stock doorbusters and free gifts.
You can find all our holiday deals here: tacticalgear.com/black-friday
SKD Tactical
Pre-Black Friday Sale Info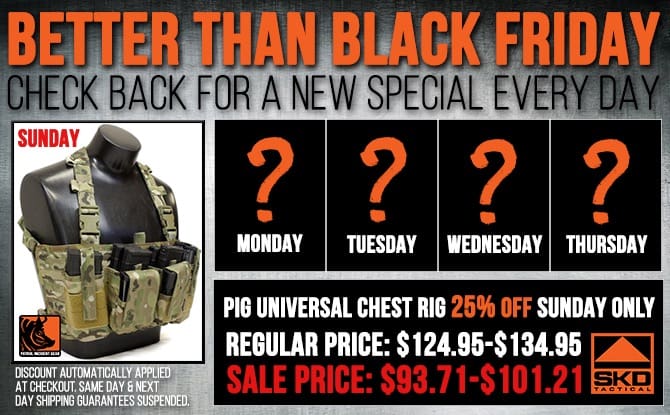 Extreme Outfitters Black Friday Sale
Save 15% in store and online on all regular priced items, plus free ground shipping to the continental US on all orders from 11/24 – 11/28. Use discount code BFS15.
Rampart International
We're running our biggest sale ever for Black Friday – 25% off our top selling brands!
– Troy Accessories
– G-Code
– Mechanix Wear
– Outdoor Research
– Haley Strategic
– Camelbak
– Inforce
– Crosstac
Sale starts Friday November 25th and runs through Monday the 28th. As always, Rampart offers $10 flat rate shipping!
SilencerCo
8 DAYS OF BLACK FRIDAY SALES
If something is worth doing, it's generally worth overdoing – especially when it comes to saving our loyal customers like yourself some of their hard-earned cash. That's why SilencerCo is putting on a Black Friday Sale . . . for eight days straight.
We will have a 25% discount applied across the SilencerCo web store* for the duration of the sale, in addition to special one-day-only fire-sales on everything from threaded barrels to co-branded packages with SilencerCo industry partners.
Take advantage of the savings and get your holiday shopping done early. Click the image above, watch your email, and keep an eye on SilencerCo's social media outlets for more information.
*25% off discount does not apply to Radius.
SilencerCo.com/8-days-of-deals
GSS Gear
EraThr3
Maelstrom Tactical
Maelstrom Tactical Black Friday Sale! This Black Friday thru Cyber Monday, take 50% off all items from Maelstrom Tactical. Tactical Boots, Jackets, Polo's, and more! Don't miss your chance to buy this well tested and reviewed gear during our unbelievable sale! 11/24-11/28. Sale price cannot be combined with other offers.
Flying Circle Gear
Save big on tactical backpacks, gun cases, iPad® covers, and more! Get 40% off in the Flying Circle store now through November 28th with coupon code BLACKFRIDAY at checkout. Plus, get a free ditty bag when you purchase $40 or more worth of products. 40% offer excludes sale items.
Original Footwear
Orders for US customers will receive free shipping.
Original Footwear Canada
Platatac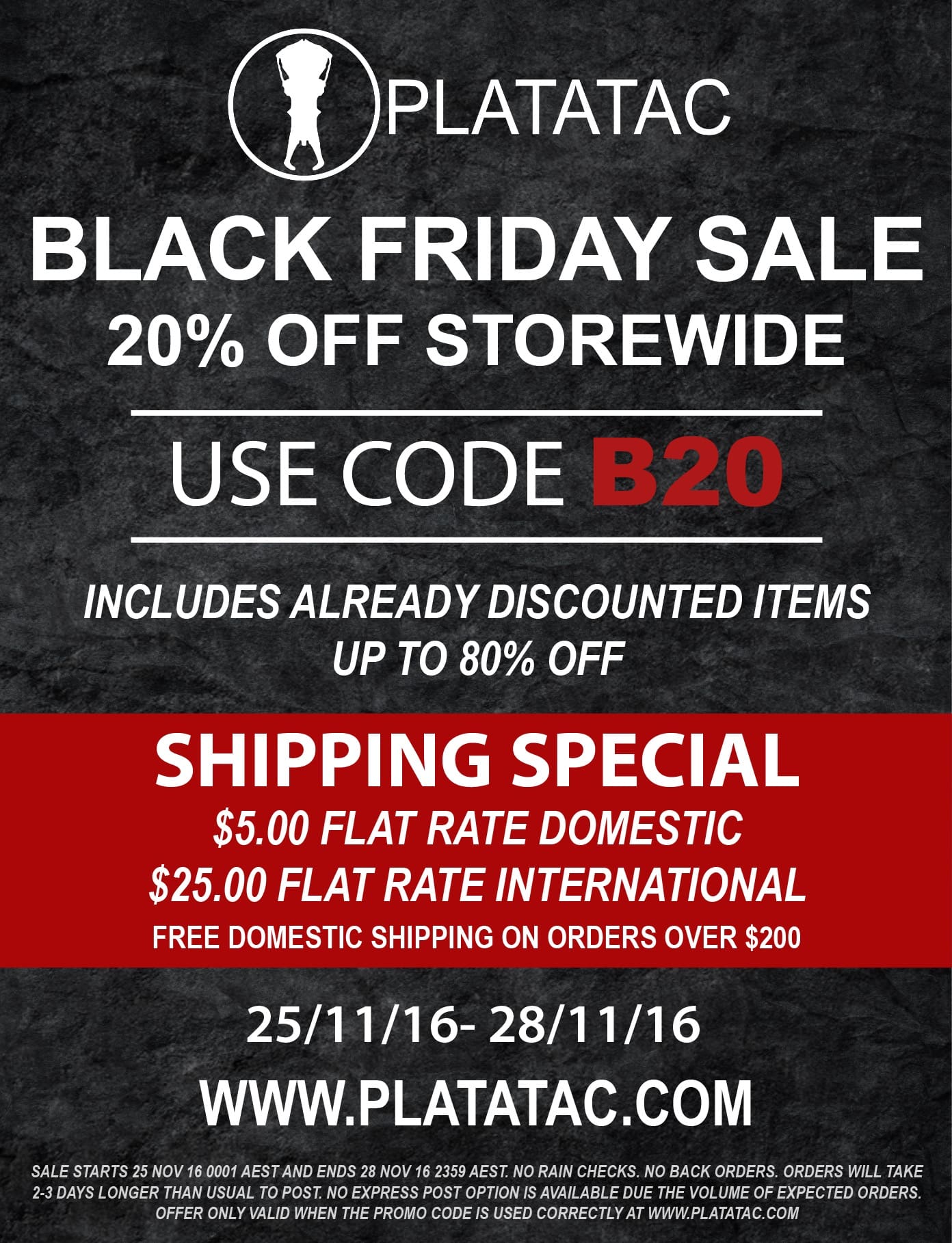 SOB Tactical
The sale ad you have been waiting for! The best part about this sale, is there are NO codes needed! Everything will be automatic on the website.
The sale will begin "Black Friday" (11/25) and run through "Cyber Monday" (11/28). Sales pricing only applies to in-stock items; There will be no "rain checks".
Grab something for yourself, something for a family member, and/or something for a friend! Keep in mind EVERY order qualifies you to be entered to win a FREE 1-Day Training Course in 2017!
Any questions or concerns can be directed to [email protected]!
KItanica
BLACK FRIDAY SALE STARTS TODAY! 15% OFF EVERYTHING
SureFire
Black Friday:
www.surefire.com/black-friday
Cyber Weekend for Saturday-Monday.
www.surefire.com/cyber-weekend
Wazoo Survival Gear
IWI US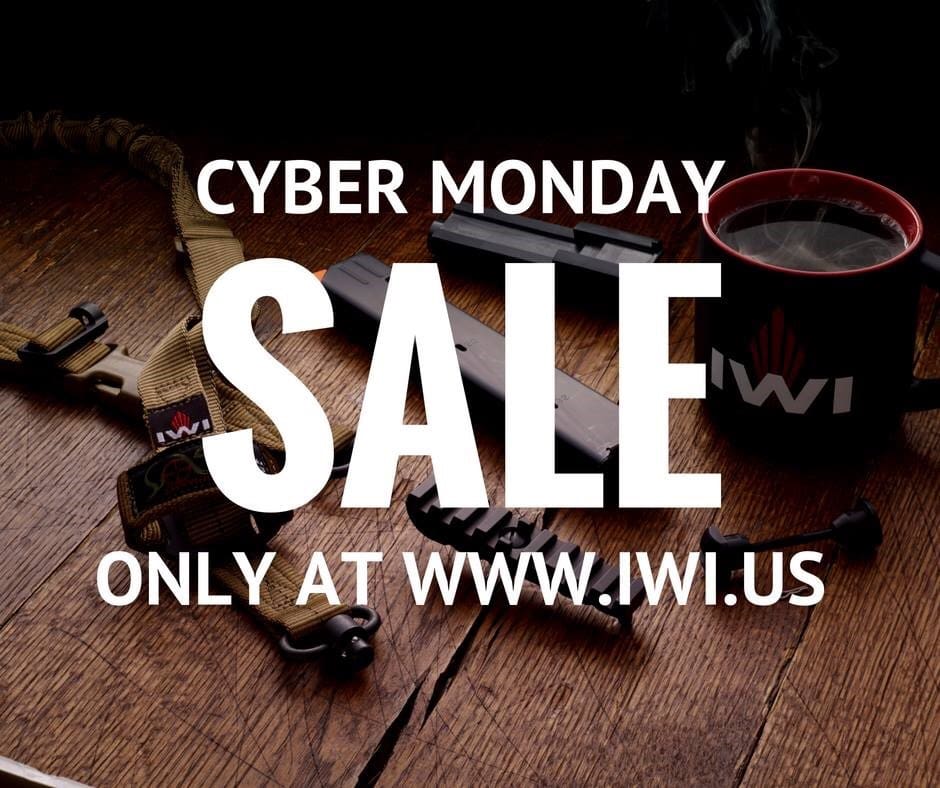 Harrisburg, Pa. (November 2016) – IWI US, Inc., a subsidiary of Israel Weapon Industries (IWI) Ltd., is pleased to announce its Cyber Monday Sale only at www.iwi.us/store. Customers can receive 10 percent off conversion kits and 20 percent off everything else (on in stock products only) from 12 a.m. EST to 11:59 p.m. EST Nov. 28, 2016.
Featured products include: the TAVOR® Complete Case, TAVOR 9mm Aluminum Muzzle Brake – 4 5/8", Jericho® 941™ 9mm Magazine, UZI® PRO Magazines, TAV-TOOL, TAVOR SAR Aluminum Forearm Picatinny Rail, TAVOR X95™ 9mm conversion kit and UZI PRO Gunsmith Bench Mat. Visit www.iwi.us/store to see the full line of products included in the Cyber Monday Sale.
For more information, please visit www.iwi.us.
Colonial Shooting Academy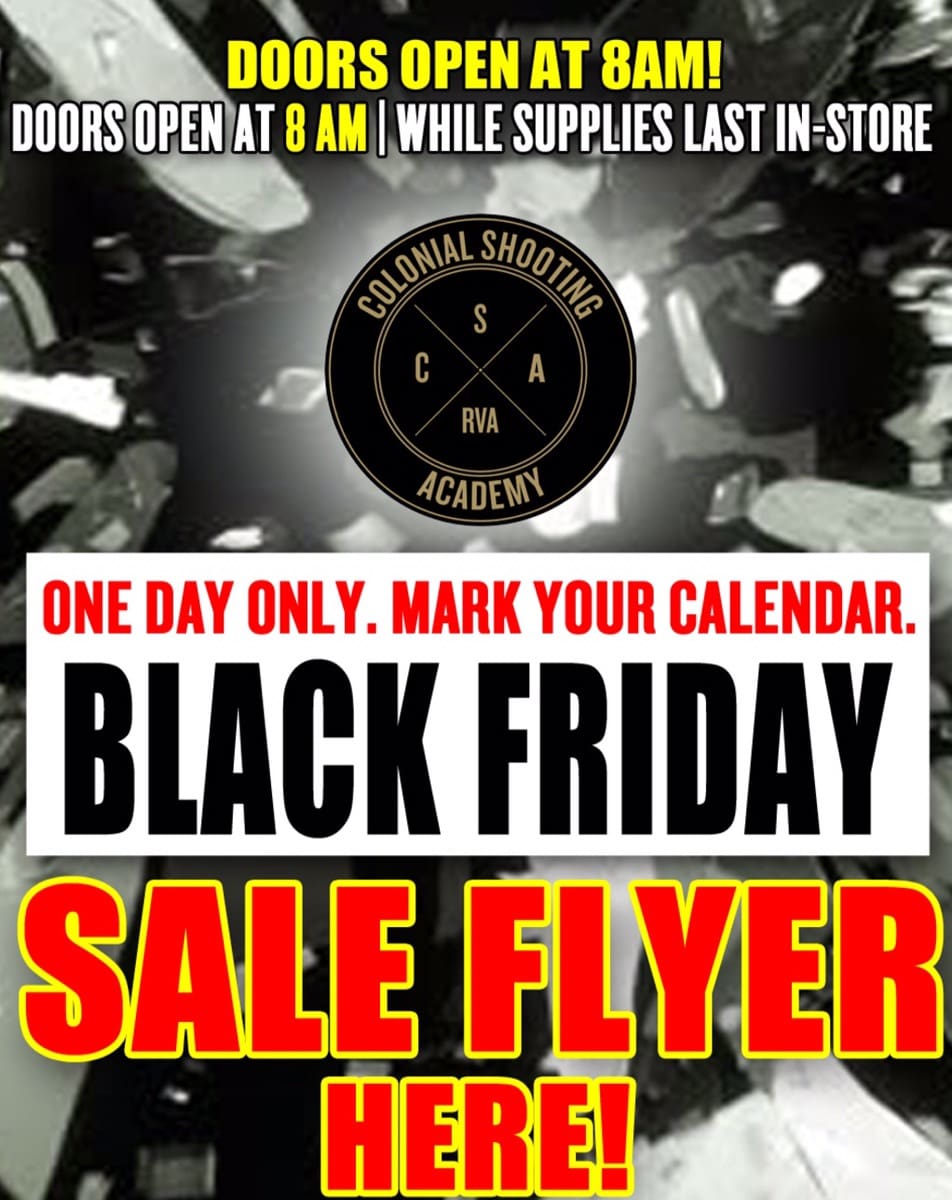 Check out the flyer here.
Source Hydration
Get 20% off everything and 35% off some of our best selling packs in German Army Flecktarn Woodland/Desert print. Black Friday starts now SourceTacticalGear.com
Direct Action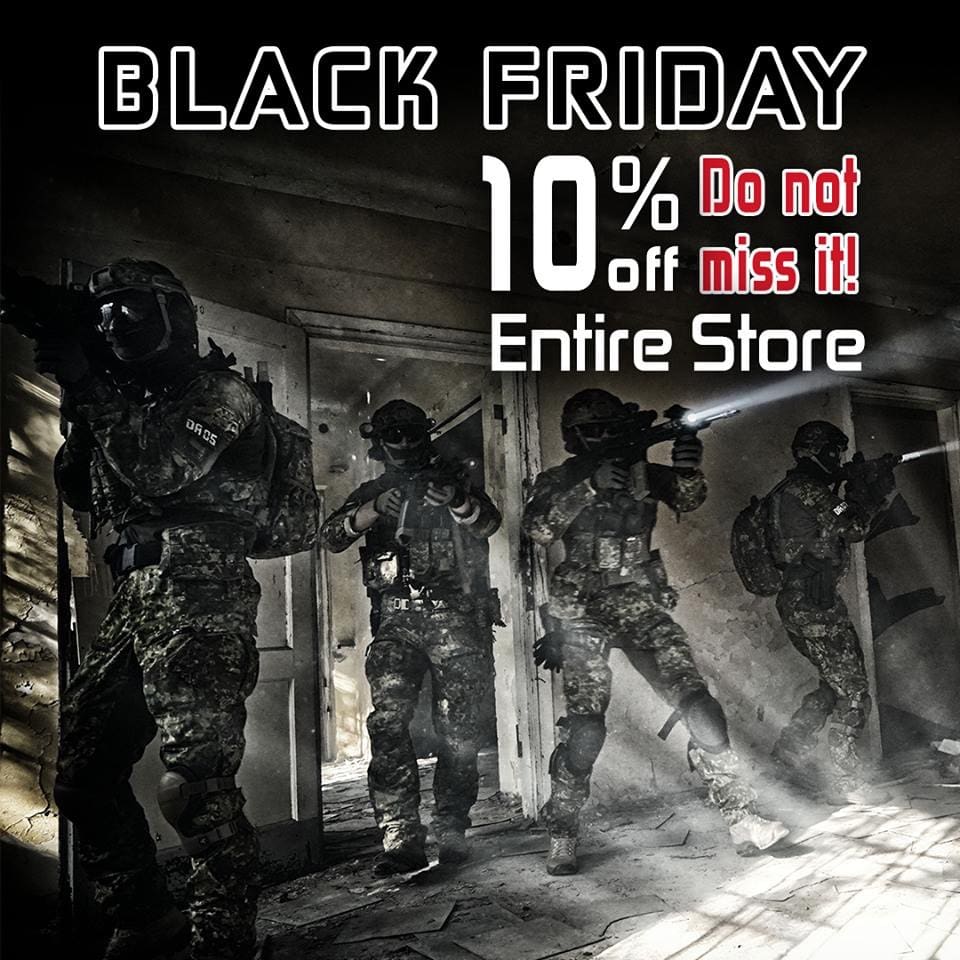 Black Friday is here! Use discount code: BLACK FRIDAY and receive 10% off for your shop order
The discount code is active from the 25th to the 27th of November.
http://www.directactiongear.com/
SERT USA – Black Friday Sale
Great time to get your hands on the best rifle cases in the industry! Only time of the year when it goes on sale!
LBT – Black Friday / Cyber Monday Weekend Promos!
Panteao Productions
Combat Flipflops
Austere Provisions Company
Pipe Hitters Union
Adams Arms
www.adamsarms.net/black-friday
VZ Grips
25% off all pistol grips, hardware, accessories, sale items, and Weapon Solutions Bundles. Use code BLACKOPS2016 on checkout at www.vzgrips.com Sale ends midnight on SUNDAY, NOV 27th, 2016, Eastern Standard Time. Get FREE SHIPPING on orders over $100.00 to addresses inside the USA.
SplashMaps
Specter Gear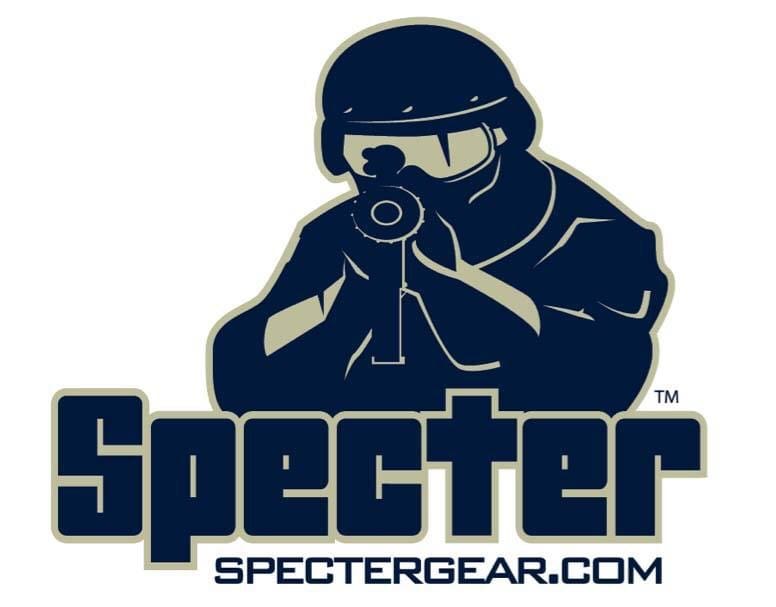 The Christmas season is now upon us and we're sure there is somebody on your shopping list that needs a proper tactical sling. To make your shopping a little easier, from now until Sunday, 12-04-16, we are offering 20% OFF the retail price on ALL items in our catalog.
In addition to the 20% OFF, every couple of days we will be offering additional savings on selected products. So, check back often for details on these special Christmas deals.
No codes to enter. Your discount will be automatically applied at check out.
T.Rex Arms
we're running a 15% discount on all kydex products, customs and premades, until tonight.
Tags: Black Friday