The Long Run
"A lot of people run a race to see who is fastest. I run to see who has the most guts, who can punish himself into exhausting pace, and then at the end, punish himself even more."
– Steve Prefontaine
Long is of course up to everyone's interpretation, but for the most part here's a good way to train for any running event longer than 800 m. I use this formula when I am preparing for ultramarathon of 50 miles, a unit's PRT test of 1.5 or 3 miles, or a local 5K.
Some terms to familiarize yourself with;
Casual pace- typically two to three minutes per mile slower than your race pace. For example if the fastest mile you can run is a six minute mile your casual pace is around an eight minute 30 sec or nine minute per mile pace.
Race pace- just what it sounds like. As fast as your two little legs can pump for the distance that you going. That last part is important. My race pace for a 1 mile PRT is not the same for three-mile PRT.
Threshold pace- typically a pace that is one minute to two minutes per mile slower than your race pace.
Saturday and Sunday- this is perhaps one of the more important combo training days when running. For the ultra marathoners, this is the key to the kingdom. Saturday and Sunday are back-to-back long days. For the 5K and PRT people these are still back-to-back long days with less mileage. Ultra marathoners should be running for a minimum of two hours each day initially, toward a closer time to race date ultra marathoners should be running somewhere around four hours each day not to exceed 18 miles each day. I've never seen any benefit to doing a run longer than 18 miles when preparing for an ultra. The only exception is if you've never done an ultra before you need to get a 25 or 30 miler in four months or so before the race. For 5K and PRT folks, Saturdays and Sundays should be a minimum of a one hour run initially each day, and runs no longer than two hours each day not to exceed twice the race distance ( i'm putting this in here for some of the units and organizations to do a 10 mile time to run for their PRT. ) The pace for PRT and 5K folks is a casual pace. The pace for ultramarathon at the fastest is a casual pace, but realistically is somewhere around a 9:30 to 10:30 min pace.
Monday- off (remember that somewhere around 50% of all physical activities gains are from recovery. This is true for lifting weights, running, cycling, anything. This is difficult for runners to adhere to who are training especially after they begin to get runners high.)
Tues- 5K and PRT guys threshold pace for one hour. Ultra marathoners, casual pace for two hours.
Wed- 5K and PRT guys 1 mile repeat sprints at race pace. It will depend on how many of these you can do as to the total work out. For a 5K I will typically work up to doing four or five 1 mile repeats with the amount of rest in between the runs the time that I ran that 1 mile in. I have found way more success in PRT and 5K races using this formula for my "sprint" day as opposed to the typical 800 m, 400 m, 200 m, ethos of old. Ultra marathoners- two hour run at a casual pace preferably doing hill work if possible. I have never found hill work to be a necessary part of of an ultramarathon even when I ran ultra's in the mountains like the iron Mountain 50. However, with that being said keep in mind that without hell work you will never keep up with the guys from out West.
Thu- 5K and PRT guys one hour casual pace then one hour at threshold pace. Depending on the distance you're running, this could be 30 minutes and 30 minutes or 45 minutes and 45 minutes, etc. Ultra marathoners three hours at a casual pace.
Fri- off
Throughout the schedule ultramarathoner's need to constantly be running with full kit (full water bottles, all gus, and salt tablets), and also experiment with wet socks, different carry methods, different clothing, body glide, sunglasses, hats, etc. Shoe choice can also be fine tuned during this. PRT and 5K guys should be occasionally training in a racing flat that they will run in on the day.
Kyle Defoor is one of the world's most committed and passionate shooting instructors. Literally growing up with a gun in hand he took his talents into the military where he was combat decorated as a SEAL assaulter and sniper. Kyle helped to create and define modern training while along the way personally teaching thousands of military personal and civilians from around the globe. His shooting prowess led to appearances on multiple TV shows including Shooting Gallery, Tactical Arms, and Tactical Impact, and guest appearances on History Channel. Kyle's outdoor athletic lifestyle includes shooting, ultra running, stand-up paddle surfing and climbing. He is a sponsored athlete of MultiCam and runs his own company, Defoor Proformance Shooting, which offers tactical training, wilderness navigation, TV and film consulting, and motivational speaking.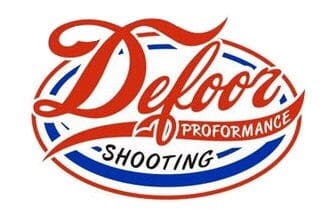 Gunfighter Moment is a weekly feature brought to you by Bravo Company USA. Bravo Company is home of the Gunfighters, and each week they bring us a different trainer to offer some words of wisdom.
Tags: Bravo Company, Defoor Proformance Shooting, Gunfighter Moment, Kyle Defoor