If you were a BattlBox subscriber you'd already have a RipSPOOL. Exotac recently released the first batch through the monthly subscription box service.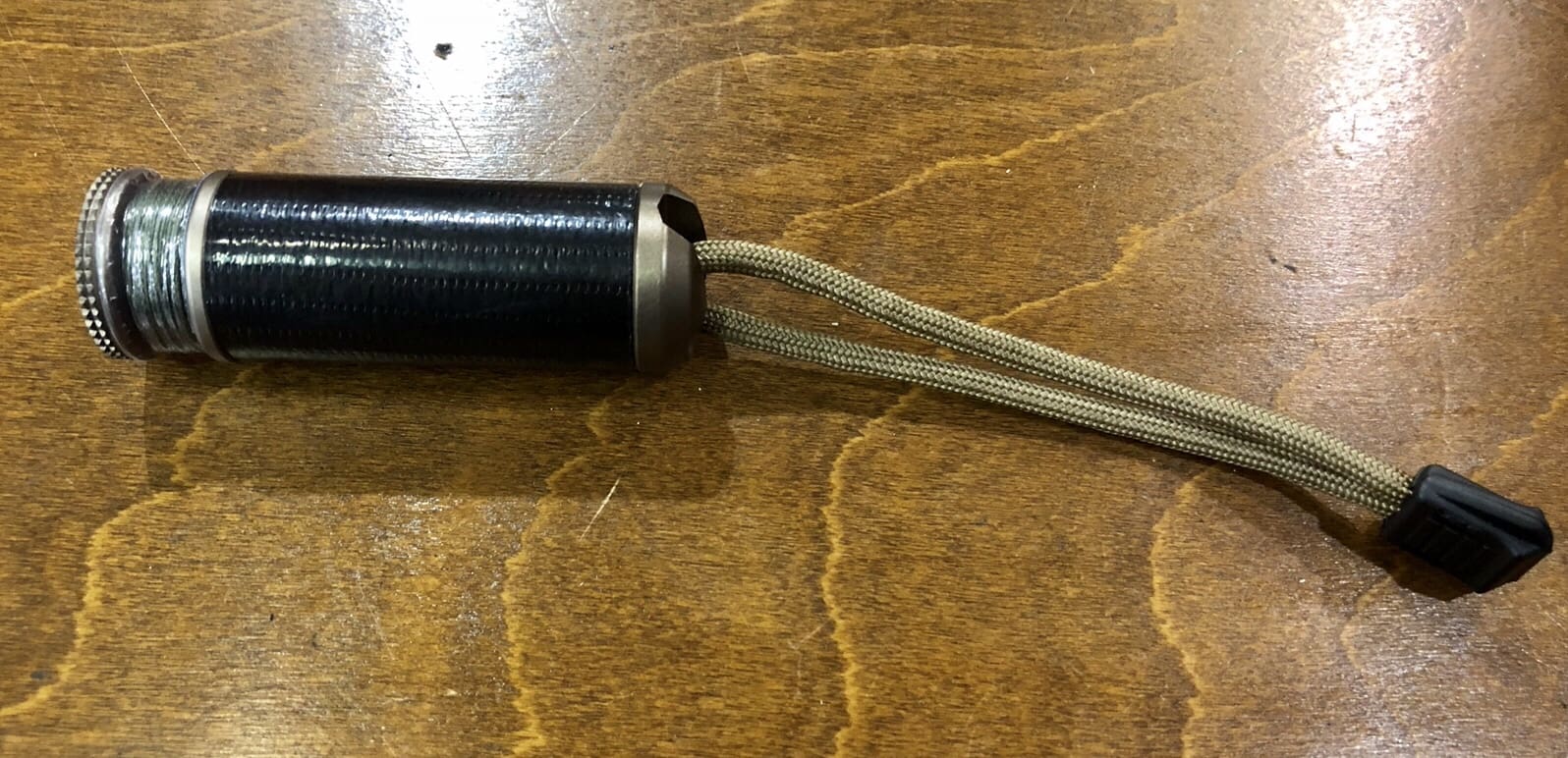 Equipped with a fire cord lanyard so you won't lose it (and start a fire), RipSpool is a mini repair kit. In addition to an outer wrapping of over 4′ of Duct Tape, the end cap is wound with 60′ of 30 lbs test line.
When you unscrew the end cap, it contains a #16 sail needle which is mounted inside the end cap so that it can be used as an awl. Additional dead space inside, leaves room for fish hooks or other small items.
Tags: Exotac