Who:
JARRED TAYLOR VS. MARCUS LUTTRELL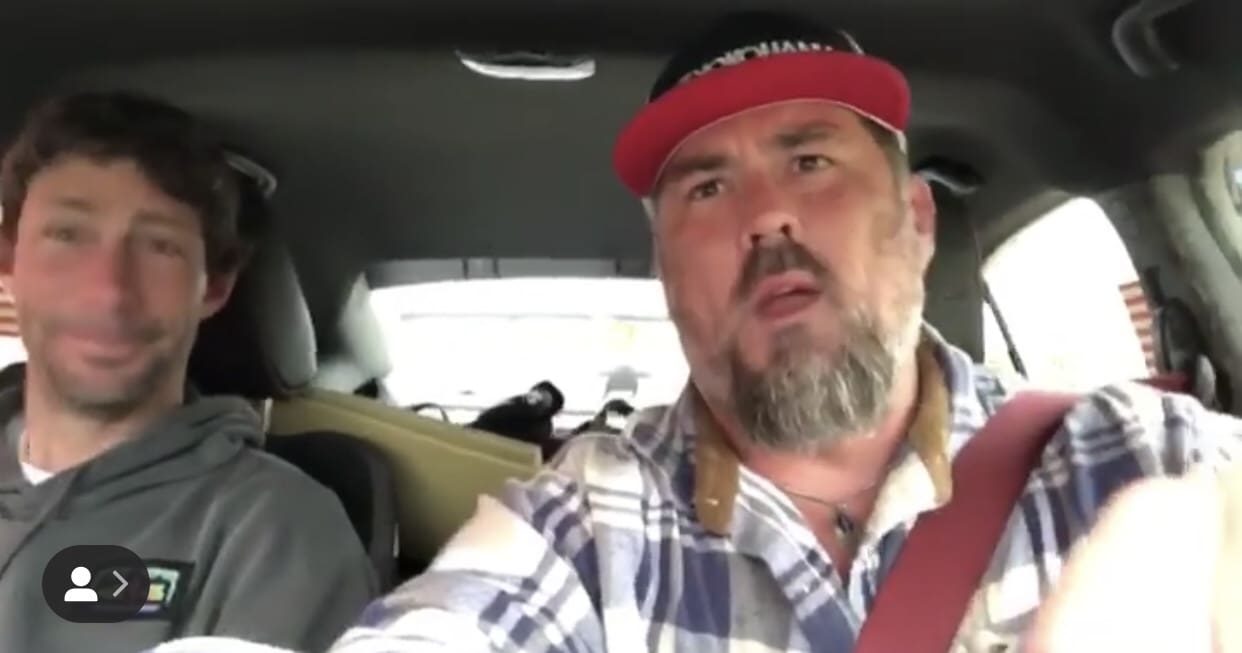 What:
TIRE RACK ONE LAP AMERICA 2019 WILL FEATURE THE FIRST EVER VETERAN GRUDGE MATCH FEATURING
JARRED TAYLOR (AirForce) VS. MARCUS LUTTRELL (Navy)
When:
May 4th – 11th
Where:
• May 4/May 11: Tire Rack Skid Pad, South Bend, Indiana
• May 4: Grissom Air Force Base, Peru, Indiana
• May 5: Nelson Ledges, Garrettville, Ohio
• May 6: Road America, Elkhart Lake, Wisconsin
• May 7: Brainerd International Raceway, Brainerd, Minnesota
• May 8: Motorsports Park Hastings, Hastings, Nebraska
• May 9: Blackhawk Farms Raceway, South Beloit, Illinois
• May 10: NCM Motorsports Park, Bowling Green, Kentucky
Why:
Air Force veteran Jarred Taylor of Black Rifle Coffee teams with professional racer driver Steve Arpin to challenge Travis Pastrana and
Navy Seal Marcus Luttrell in this year's One Lap America
Background: Loenbro Motorsports driver Steve Arpin will take his versatile racing skills across the United States in 2019, as he and cbdMD will team up with Black Rifle Coffee Company co-founder Jarred Taylor to take on this year's Tire Rack One Lap of America. Arpin will share Taylor's 2017 Ford Focus RS during the week-long trek across the United States, which will kick off on Saturday, May 4th and run through May 11th.
"I'm super excited to team up with cbdMD, Jarred Taylor and Black Rifle Coffee to make my One Lap of America debut," said Steve Arpin. "It doesn't get much cooler than getting to drive an awesome car like the Ford Focus RS across the country! But to be able to do it with the support of such an amazing group of partners and supporters will make it a downright incredible experience. Make no mistake; we're in it to win it.
Arpin adds, "I know my longtime rally cross competitors Travis Pastrana and Blake "Bilko" Williams will be competing against us this year. They're both great guys and fierce competitors, but I fully expect that Jarred and I will have everything it takes under the hood and behind the wheel to take them down!"
Jarrod Taylor of Black Rifle Coffee states, "Travis and Marcus Luttrell have no clue what is about to hit them; in terms of competition of course. Sure I have zero experience behind the wheel of a race car but I have years of Xbox experience playing racing video games and that's pretty much the same. I have even packed the glove box full of tissues for Marcus for his post race tears."
Arpin and Taylor's Ford Focus RS has the support of some of the automotive industry's premier brands behind them, including many that sponsor Arpin's Americas Rally Cross exploits. The Ford Focus RF features a custom tune from SCT Performance to maximize its horsepower, ENEOS lubricants to keep it running strong through a grueling week of driving and Toyo Tires' Proxes R1R tires designed to destroy the competition. Arpin and Taylor will also be equipped with Harris Radio equipment as they document and live stream the races; giving fans an inside look at what it takes to conquer one of America's most fun and challenging events for street cars.
The 35th running of the One Lap of America promises to be an exciting one. With a packed field, some very talented drivers in the world's most advanced street cars, and a great route packed with challenging tracks, the competition will be fierce and fun. If you are local to any of the venues please feel free to come on out. If you can't make it out in person, be sure to follow all of the action on the One Lap of America Facebook page, featuring daily live streams, team interviews, behind the scenes moments and an abundance of trash talking.
Be sure to visit www.onelapofamerica.com for competition times and public viewing information
After the conclusion of One Lap of America, don't miss Arpin and the Loenbro Motorsports team as they run for the 2019 Americas Rallycross championship, starting with the Cooper Tires ARX of Mid-Ohio at Mid-Ohio Sports Car Course on June 8-9. Tickets for selected rounds of the championship are on sale now via www.arxrallycross.com.
Be sure to follow Steve Arpin, Jarred Taylor, Loenbro Motorsports, and cbdMD on social media:
• Facebook: Steve Arpin, Jarred Taylor, Loenbro Motorsports, cbdMD, Black Rifle Coffee
• Twitter: @stevearpin, @loenbroracing, @jtarticle15, @cbdmd_usa, @Blackriflecoffee
• Instagram: @arpin00, @jtarticle15, @loenbromotorsports, @cbdmd.usa, @blackriflecoffee @marcusluttrell