Freedom Hill Gear and Inforce are very excited to announce the 4th Annual Live Free or Die Shoot! The focus of the event is on safety, education, and community.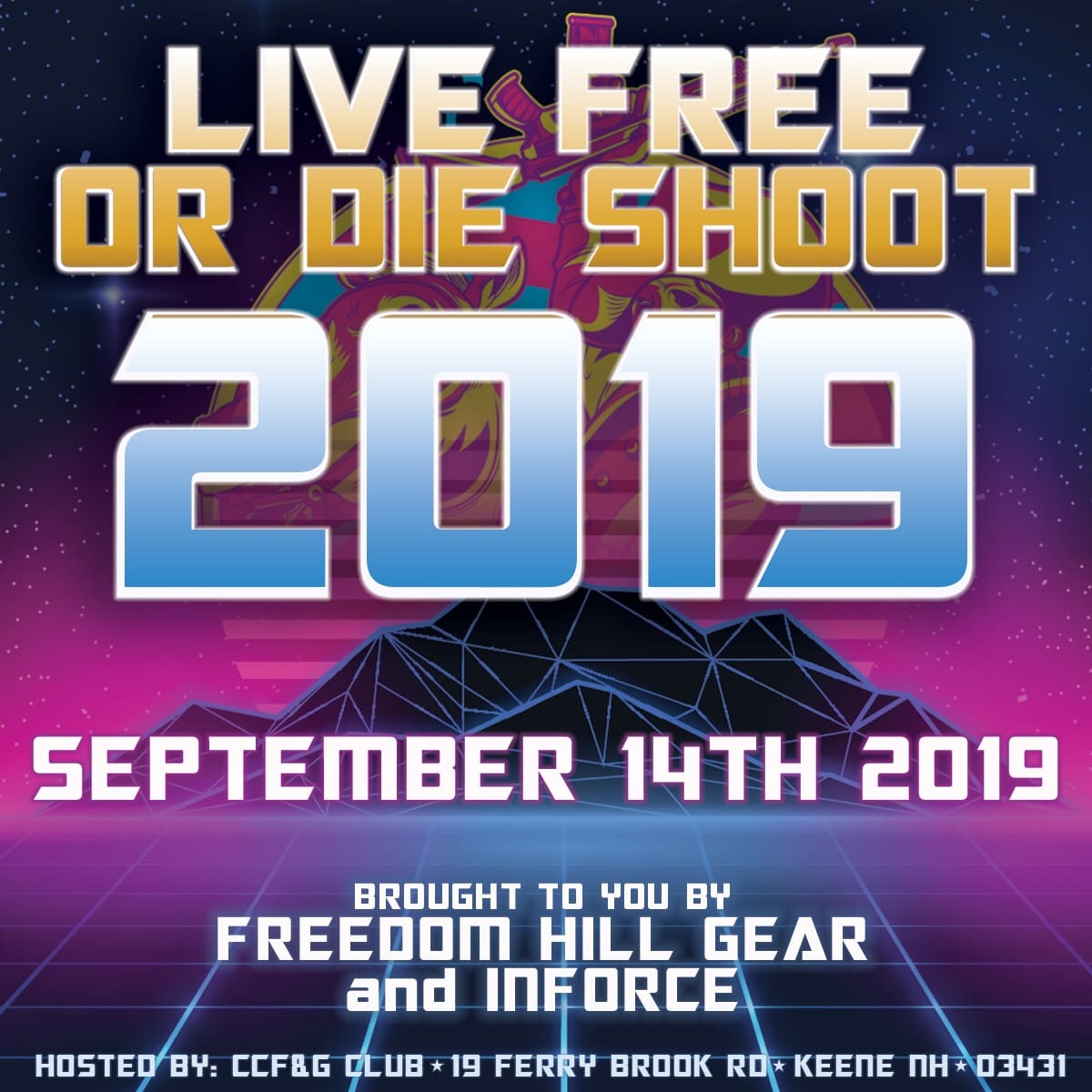 The event will be held at Cheshire County Fish and Game (CCF&G) in Keene, NH on Saturday September 14, 2019 from 8:30AM-4:30PM. All tickets will include the limited edition Warrior Culture Gear Live Free or Die Shoot 2019 Shirt, Patch, and as always the Kickass BBQ by CC&D's!
The CCF&G facility is a growing facility allowing many shooting events, participants, and vendors to participate in events such as the Live Free or Die Shoot. Gates and onsite registration open at 8:30am and a mandatory safety brief will be held at 9am. A cease-fire will be called from 12PM-1PM for lunch and demonstrations. Lunch and drinks will be provided for all attendees. The event will wind down at 4:30PM with giveaways at that time.
The Live Free or Die Shoot includes training by (Rob Pincus, Tatiana Whitlock, Mark Palazio, and Chris Sullivan). There will be many Industry Manufacturers and Vendors with special trainings & exclusive discounts at this event. Of the many Manufacturers there, Parker Mountain Machine will be running the Machine-Gun Shoot, Atomic Ammunition will be sponsoring the 2-Gun Course, and at the end of the event there will be many giveaways & raffle prizes you don't want to miss!
Space is limited as registered attendees will be capped at 200 participants max. Early registration is encouraged. For more information and online registration available at www.freedomhillgear.com.