Coming soon from ARES Watch Co is a rubber watch strap.
Designed specifically for their upcoming ARES Mission Timer, this rubber strap will be available for purchase on its own to satisfy customers who already own ARES timepieces.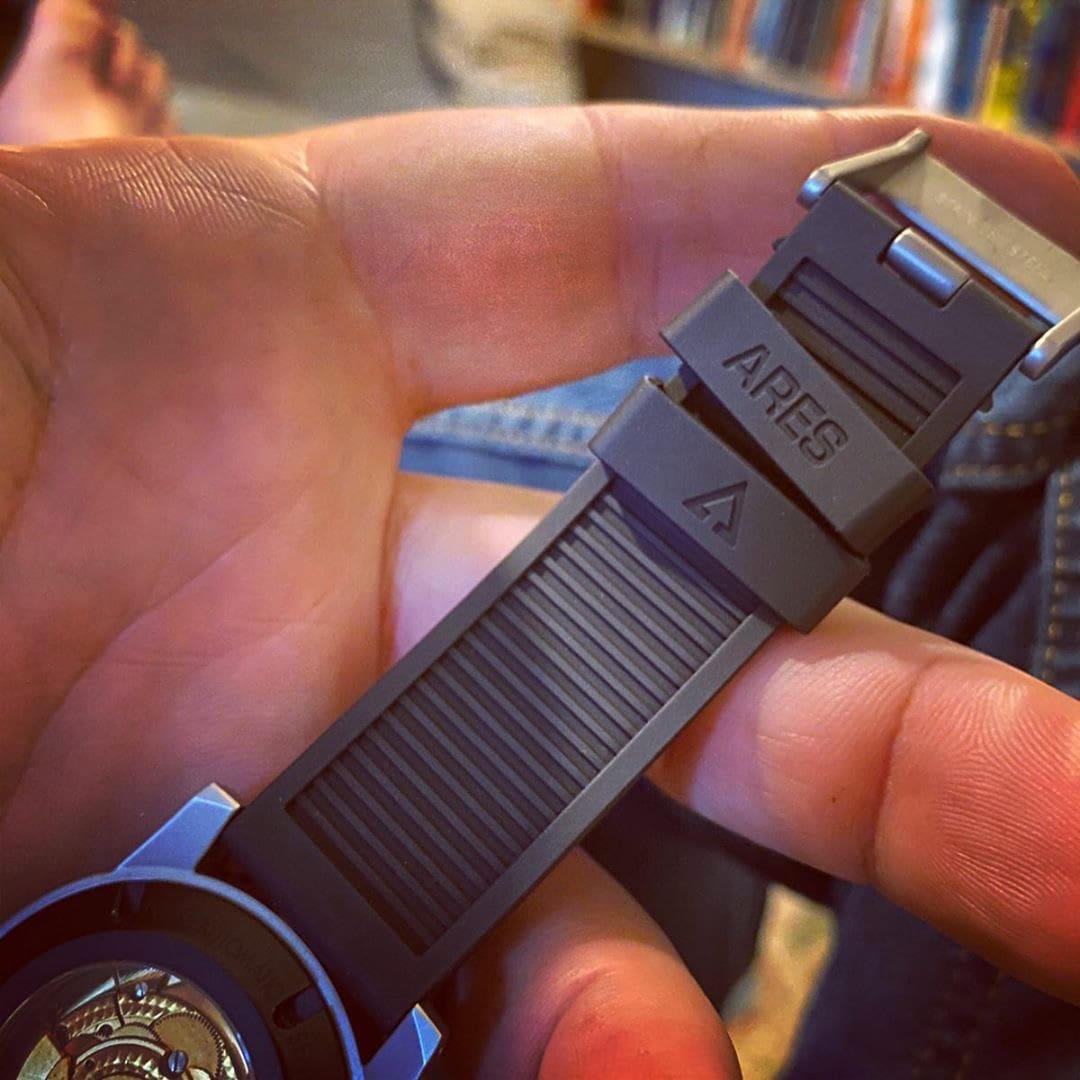 It features vent ribbing inside the strap for drainage & drying; integrated tips for catching the keepers; and ARES logo options on the keepers.