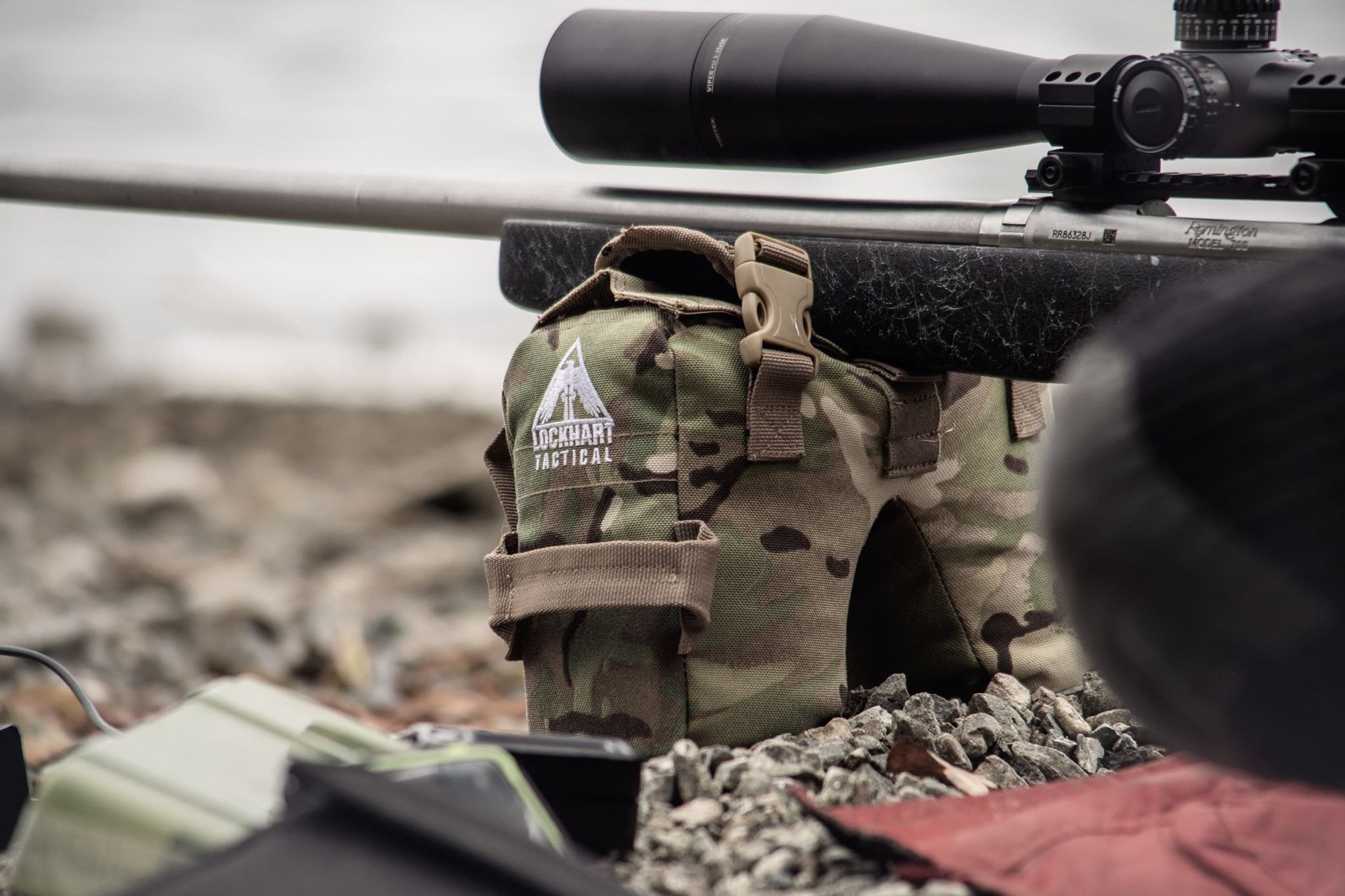 Integrating a V shaped cut-out, the PRS V Bag integrates 4 spare round holders at both the the left and right faces while the front and back faces have heavy duty handles.
The top adjustable cover features Nomex to prevent melting from a hot barrel and that V notch can be used up or down, depending on what's available as a shooting rest.
Finally, it's zippered so you can fill it on your own. Offered in MultiCam, Black, OD and Wolf Grey.