Granite Gear's Perimeter 50 is a unisex pack, designed to fit a wide variety of body types.
Although the pack is offered in Regular Torso (18″ – 21″) and Long Torso (21″-24″) versions, suspension Shoulder Width Adjustments with regular and wide settings along with Vertical adjustments are possible via the daisy-chained webbing at the frame.
Even more interesting is that Granite Gear will replace the standard size Re-Fit waist belt with a larger model (36″ – 52″) simply by asking customer service. Both waist belts integrate zippered pockets.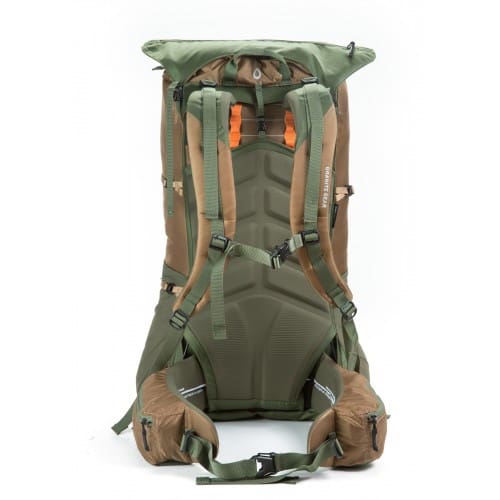 Speaking of pockets, the are side and front stretch pockets on the pack body. The top features a cinch-and-roll closure with crossing webbing straps to compress and secure the pack's contents as well as a removable lid flap. At the bottom end of this 50 liter pack is a flap for sleeping pad storage which also incorporates a zippered pocket for storing a rainfly.
The Perimeter Suspension systems consists of a Spring Steel rod outline with PE sheet core to give the pack a 40 lbs load rating.
One way overall pack weight is kept under control is the use of Robic high tenacity nylon (100D and custom 210D).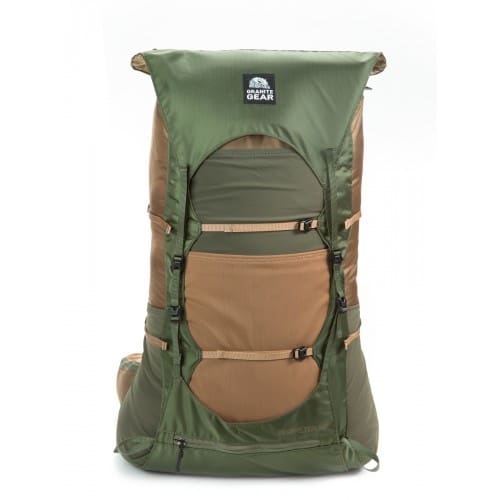 What's more, SSD readers should like the Green and Brown colorway.
www.granitegear.com/perimeter-50-unisex