While the colors are all over the place, the Monarch Sleeping Bag is an interesting concept in modularity.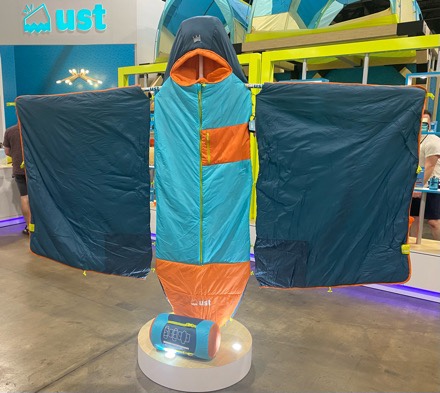 The removable wings (connected via toggle and loop) are the key to temperature variability. Considered a three season bag, it is rated down to 17 deg F with the wings folded forward, at 37 deg F and one forward and one back for 24 deg F.
Additionally, there's a ventable, overstuffed foot box and each wing can be stuffed into itself for use as a pillow. It uses a poly fill at the following levels: body 150 g, foot box and hood 150 g and the two wings are 220 g fill.
www.ustgear.com/camp/sleeping-mats-sleeping-bags/monarch-sleeping-bag/monarch_m