The Aimlock RS1 is a weapon stabilization system which can be mounted to UAS like this Alta Drone. It will accept weapons up into the .30 range and the mechanism mitigates recoil as well as facilitating aiming and remote firing. They also offer an autonomous fire control solution.
The RS1 is a miniaturized version of the RM1 seen below which will accept crew-served weapons like the M240 but all the way up to the new .338 NM guns. It can be mounted on small vehicles like the MRZR or used on a tripod in overwatch.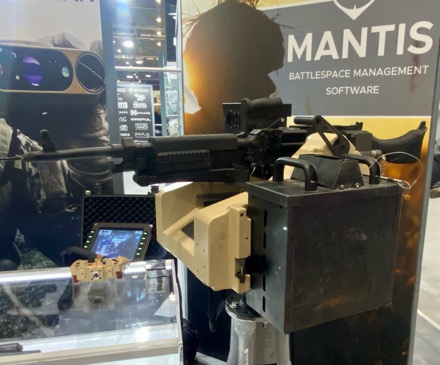 Aimlock systems are available in the UK from Edgar Brothers PMD.