This is the first day of a week long look at my choices for Christmas gifts from 5.11 Tactical. You may not know this but I've been a 5.11 customer since they spin off from Royal Robbins almost 20 years ago. I took a look at their current offerings and selected items which I own and thought others might be interested in as Christmas gifts. Additionally, pricing is all over the place in order to give you lots of options.
On his first day, I have selected the Gunner Plaid shirt. Made from 100% cotton twill, it's super comfortable and I really like the snaps down the front. They call it their RAPIDraw snap placket which allows you quick access to your concealed carry. You'll also find two snap closure chest pockets and snaps at the cuffs.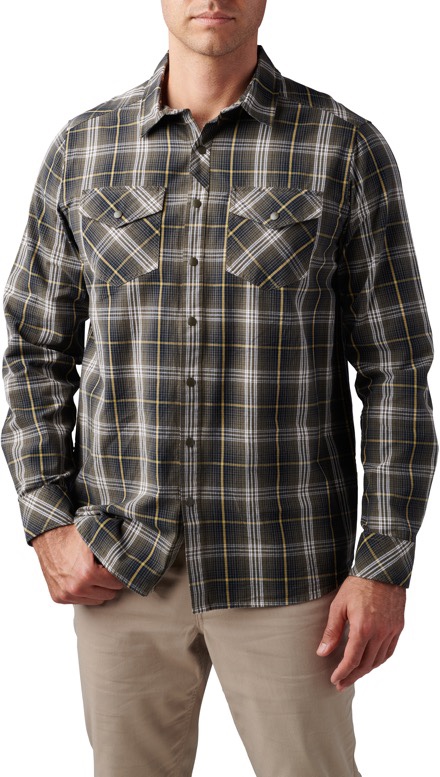 There are loads of other gift ideas at 5.11 Tactical's Merry Missions site.