A pocket tool is a great stocking stuffer and I really like 5.11's EDT Hex.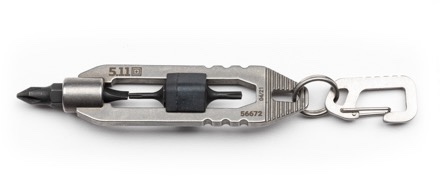 It comes with two heads featuring #1 Phillips and 3/16″ slotted screwdriver tips along with T6 and T8 Torx heads. They are kept in place via ball-dentent.
It's a simple device which can come in handy on a daily basis. If this isn't the one for you, there are loads of other gift ideas at 5.11 Tactical's Merry Missions site.