When I found out my friend Andrea's fleece blankets were being zucc'd from Facebook because they feature her drawings of guns (Egad!), I felt that I needed to let you know about them.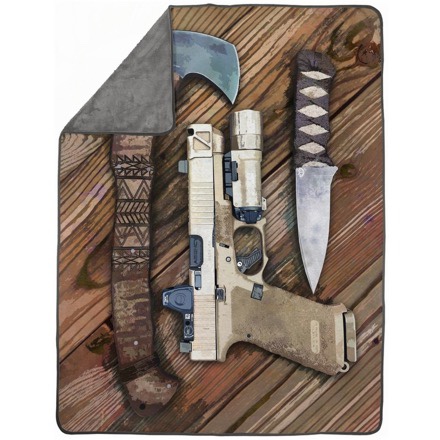 Art of the Gun's Etsy store features a variety of her work, including prints and now queen sized fleece blankets like this one, emblazoned with the Winkler Axe and Tan Glock 19X image.
Check out the Etsy shop.