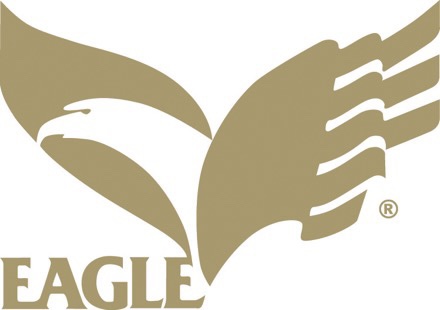 Eagle Tactical in Virginia Beach is part of Vista Outdoor and is the Business Unit Headquarters.
Each company at Vista Outdoor has its own unique DNA. From Eagle, Blackhawk, Federal, Remington, Bushnell, Bell, Giro, CamelBak and many more, we are united by a dedication to superior quality, performance-driven products, and a love of all things outdoors.
What we are looking for: Fabric Cutter
Shift: M-F 8a-430p
What you will do: Our Virginia Beach facility is seeking a Fabric Cutter to add to our team. The Fabric Cutter is responsible for but not limited to: Will program machines to cut fabric/trims according to design specifications per task assignments, gather parts/hardware for projects, maintain machines and inventory records, and assist the design department as needed. Sew materials if capable or willing to be trained.
Responsibilities: Including but not limited to
• Build cutting files and utilize the cutting machines ( Gerber and Laser Cutter) ensuring that the materials to be cut meet the required specifications.
• Make sure that the work order has a "batch header".
• Ensure and verify material compliance with product specifications.
• Ensure that the materials are used according to the required consumption.
• Provide preventive maintenance to the machinery and equipment to be used.
• Maintain high quality standards in the production area are carried out.
• Keep your work area and machines clean and organized.
• Participate in other tasks and projects, as assigned.
• Comply with security rules and procedures, as well as company policies and work instructions.
• Cut parts and materials using manual and automatic hot and cold cutters.
• Make marking patterns, as well as on parts and fabric
• Drill and set snaps and grommets.
• Operate heat press.
• Maintain supplies on the cutting floor in an organized manner and report shortages.
• Put away incoming supplies.
• Learn how to make cutting layouts for the various cutting machines.
• Maintain physical and digital patterns and markers.
• Help update/maintain Bill Of Material with Design Team
• Maintain Inventory counts of raw materials to assure we get the needed supplies ordered.
• Accurately record material consumptions. Report shortages/discrepancies.
• Work in a manufacturing environment. Bend, stoop, crouch, climb, stand, walk, kneel.
• Lift up to 35lbs regularly. Over 50lbs with assistance. Use of hand tools, basic computer use.
Qualifications:
• Minimum 1 year of related experience.
• High School Diploma or equivalent.
• Knowledge of computers and keyboard skills.
• Skills in calculations of linear measurements and mathematics.
• Good inter and intra-departmental professional teamwork skills.
• Basic oral and written communication skills in English
• Strong organizational skills.
• Able to pass the GCA background check
What you receive:
Join us for Great Pay, Awesome Benefits & Career Growth:
• Competitive pay
• Consistent hours
• DAY ONE: Health insurance
• DAY ONE: Dental insurance
• Also DAY ONE:
o Life insurance
o Disability insurance
o Vision insurance
o HSA option
• Competitively Accruing PTO
• 401k with 6% MATCH
• Excellent Employee Discount!!!
• Tuition reimbursement
To apply go to www.vistaoutdoor.com/careers. Search jobs-search by location (Virginia Beach)-Fabric Cutter. Questions call 406-284-3818.