On Monday, while visiting SIG SAUER, I heard about the passing of an industry great, Mr Mike Dillon. Even if you haven't fired one of his Miniguns, you've probably used one of his reloading presses. He's touched so many lives over the years, even ones that didn't know him. I wanted to wait until his family had dealt with the initial shock before I said anything, and then I read this fitting tribute from Dillon Precision.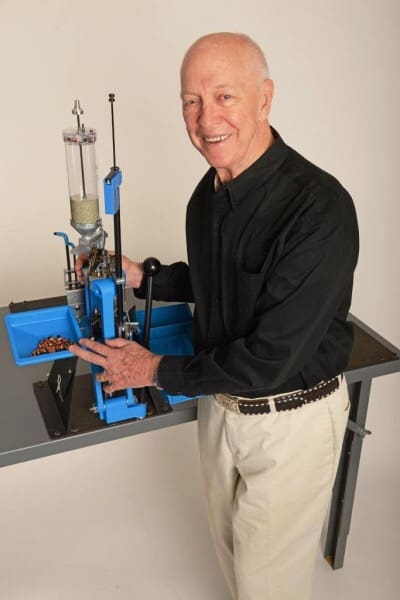 It is with heavy hearts that we announce the passing of Mike Dillon. Mike left us on the morning of November 7th, 2016. He leaves behind a large family including wife Carol, sons Stephen and Christopher, daughter Stephanie, and 9 grandchildren. Mike's legacy has touched the lives of countless people worldwide. He revolutionized the ammunition reloading industry and made it what it is today. Mike also redesigned and manufactured the M134 Minigun that is now in service in the United States and foreign military forces. As a passionate aviator, he worked for TWA as a 2nd officer for 13 years and later made a name for himself as a writer for Air Progress Magazine. He is recognized by some as being the one who started the warbird restoration movement in the 1960's.

Mike's dedication to his family, his customers, and this country was exemplary. We hope to continue the legacy that Mike Dillon worked so hard to build and we will never forget the impact that he has had on us all. We take comfort knowing he is flying in the blue skies of heaven above.

During the coming months we will be adding an archive of Mike's articles, videos, and photographs to this site. Just follow our Facebook page, we'll post the content there when we upload it here, and you will be able to stay abreast of each addition as we incorporate it into the site.
May he Rest In Peace.