The creators of the Jersey Cuffâ"¢ (formerly Dispose-A-Cuffâ"¢), Jersey Tactical Corp, introduce a solution to the standard breaching tool-set including rams, rakes, sledges hammers, bolt cutters, spreaders, steps, axes and more.
Replacing the typical burdensome, sometimes over 50 lbs, weight of a standard breaching pack and offering additional functionality is the Jersey Boot™ weighing in at just 25 lbs. Made by the American Worker for the American Warrior™ with no moving parts and over 20 uses, the Jersey Boot is designed for use as traditional ram, height differential ram, CQB ram, prying action, fire axe, digging tool, lock buster, chain buster, step, and anything else you can imagine. Catch a glimpse of the Jersey Boot in use by DEA group 5-6 on Spike TV's new show "DEA".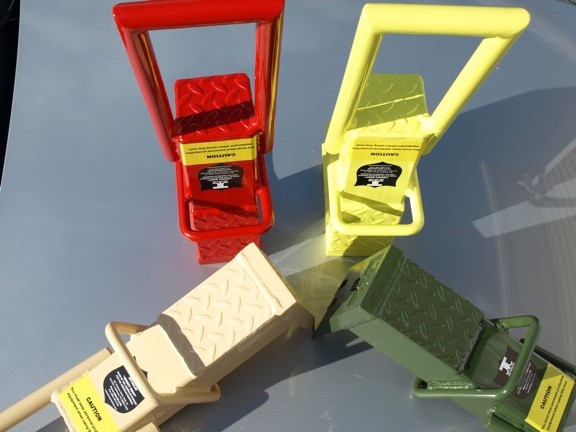 The Jersey Boot is available now in Black, OD Green, Desert Sand, Fire Engine Red, and Fire Engine/Safety Fluorescent Yellow from www.jerseytactical.com.