Velocity Systems has just released the latest addition to their Phalanx line or armor plates. It is a new lightweight, multi-hit plate that is going to be a game changer. Take a look at the specs and you'll see why.
7.62 x 39 Armor Piercing Incendiary (API-BZ) Multi-hit
7.62 x 39 Ball, Mild Steel Core Multi-hit
7.62 x 51 NATO Ball Multi-hit
5.56 x 45 NATO M855 Multi-hit
5.56 x 45 NATO M193 Multi-hit
5.45 x 39 Ball Multi-hit
Now, granted, these are in conjunction plates meaning they require soft armor backers (IIIA), but you get all of this in a plate that weighs 4 pounds for a medium. Ok, stop reading for just a sec and let that sink in. Now I am going to repeat myself….4 pounds. Additionally, the ceramic plates are a mere half inch thick and formed in the SAPI shape so you can use them without having to purchase an entirely new carrier.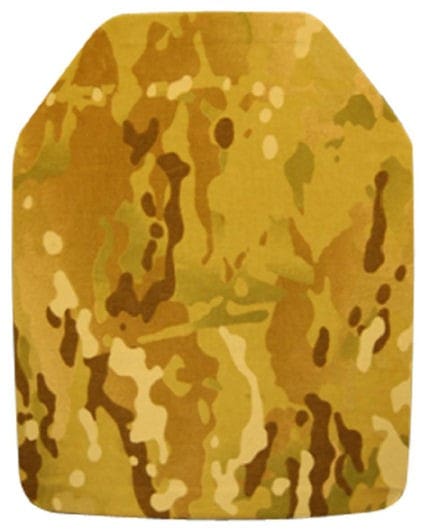 Yes, that is MultiCam. It's part of Velocity's philosophy of "safety measure by design" so you won't mistake the plate for anything else. To order visit www.velsyst.com.
Tags: Velocity Systems