Designed in conjunction with Jason Falla of Redback One, the Advanced Releasable Armor Carrier (ARAC) from SORD is a compact plate carrier, capable of holding soft and/or hard armor plates.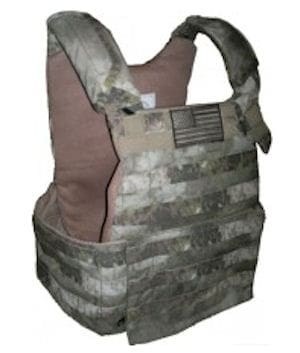 The cut of the ARAC allows maximum range of movement and does not hinder shooting positions like other larger armor carriers. If you've trained with Jason Falla, you know that mobility is a big issue for him. The ARACS includes a "Joey" pouch on the front with internal Velcro panels that will accommodate a variety of equipment options including an internal M4 triple shingle (included). Also included are are two different cummerbund options, one with top access Velcro pockets that allow for insertion of single M4 internal shingles (2 total included). The other cummerbund includes side release buckles for quick and quiet donning and doffing. Additionally, the ARAC is a releasable vest with a Teflon coated Stainless Steel cable that can be rigged for right or left hand release.
Look for it in A-TACS, MultiCam, Black, and SBC. The ARAC is available now for pre-order with a 1 September release date from PredatorARMAMENT.
Tags: Jason Falla, PredatorARMAMENT, Redback One, SORD USA