There are two new additions to the Magpul Original Equipment (MOE) line, the MOE+ Grip and MOE-K Grip.
The MOE+ Grip was first debuted some time back and it's great to see it hit the market. It combines reinforced polymer body overmolded with rubber for weapon retention even when wet. It offers a similar shape to a 'medium' sized MIAD, and accepts optional storage cores for gear stowage and includes a basic grip cap. Available in Black.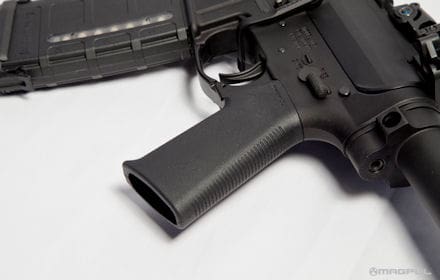 The MOE-K is intended for use with PDWs (Personal Defense Weapon). It is a low profile, compact design with a steeper grip angle than traditional grips. Offered in Black, Flat Dark Earth, Foliage, and OD Green.
Made in USA, both grips are now shipping to all Magpul retailers. You can purchase the MOE-K from magpul.com.
Tags: Magpul