At SHOT Show Propper International unveiled an ambitious tactical clothing lineup signalling their intent to go full-on into a market long dominated by 5.11 and more recently joined by Blackhawk! and TRU-SPEC. They have just released these three new apparel collections. The PROPPER CCMF, Sweep, and LS1 collections total 23 new products in several colors including OD, Charcoal, LAPD Navy and Black. Additionally, there plaid options for several products. To see an overview of the line make the jump below.

While you can purchase these items from a variety of sellers, my links will go to Predator BDU who provided me with the photos and the overall descriptions for each collection. For data on specific items the titles are hotlinked to product pages.
PROPPER CCMF COLLECTION
Built to enhance your performance in hot, humid weather, the PROPPER CCMF collection allows you to adapt to any environment and takes lightweight tactical apparel to the next level. Nothing is more distracting that being in bulky, hot, uncomfortable clothing when you are trying to focus on your job. What you wear on the job should work with you, not against you. PROPPER has combined the functionality of tactical apparel and cooling properties popular in the outdoor and fishing market, to create the most technically advanced lightweight tactical apparel.
The ultra-lightweight, durable nylon ripstop fabric was designed specifically for your comfort. Not only does it feel great on, but this breathable, wicking fabric pulls moisture away from the body and dries quickly keeping you cool, comfortable and looking clean, neat and professional even in the most heated situations. In the brutal heat, you'll appreciate the active 360-degree venting in the Sonora™ shirts which maximizes airflow to your core every time you move.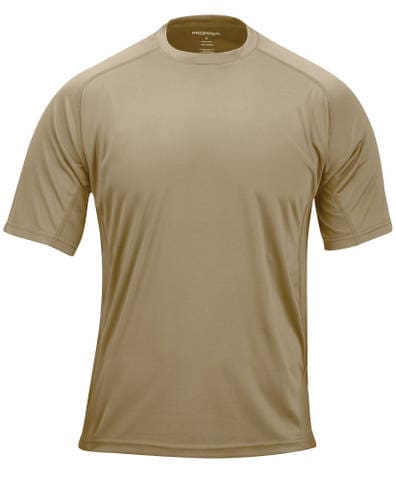 PROPPER SWEEP COLLECTION
Quietly covert and designed to perform in today's non-uniform world, the PROPPER Sweep collection allows you to effectively blend into the urban environment. Each piece in this collection is loaded with functional, low-profile features that give you the full tactical advantage without blowing your cover. The division between on-duty and off-duty is a blurred line. Sweep crosses it.
PROPPER LS1 COLLECTION
Engineered to enhance your speed and agility, the PROPPER LS1 collection was designed for the ultimate tactical athlete. You have to be ready to adapt to high-speed operations at a moment's notice, and so does your uniform. Pulling inspiration from high-intensity athletic wear, this collection boasts maximum mobility and extreme technical functionality. The sleek, innovative design blends ergonomic features and stretch fabric with an athletic cut so you never feel restricted. The LS1 collection has you covered from base layer all the way through outerwear to ensure that your entire uniform is designed for high velocity use. Elevate your performance. Choose gear that's built to move and perform like you do.
F5430 Practical Fleece Pullover