First off, we hope by now that everyone realizes that the story we published on April 1st entitled "Breaking – US Army to Abandon Camo Update; Vows to Reinstate OD" was in fact an April Fool's Day prank. We understand that readers come to SSD for solid, reliable and factual information. We violated that trust on Monday and we are sorry if we made any extra work for anyone. We will make all attempts to resist the temptation to pull your collective leg in the future.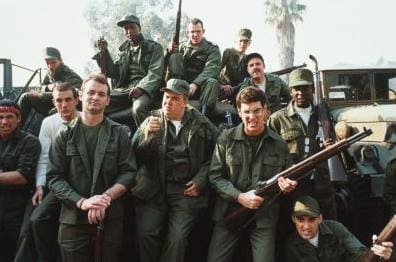 As for the US Army Camo Improvement Effort itself. It's still on and although officials have said on record that a decision is coming, we'd say that it's just now starting to breathe hard. Look for a decision in 3rd Quarter (we are in 3rd Quarter by the way) with yet another briefing scheduled for Army leadership mid-April to clarify some questions regarding the massive amounts of data collected during the most thorough evaluation of camouflage in history.
To wit, we have this to say. US Army, stop wasting money purchasing commodities in UCP and make a decision already. The data is there. Interpolate it and act.
To everyone else. Stop forwarding that damnable fake camo selection announcement PowerPoint and most of all, stop sending it to us saying that you have some inside information on who was selected. No one knows except those involved in the program. We wish the Army could keep every secret as well as they are keeping this one.