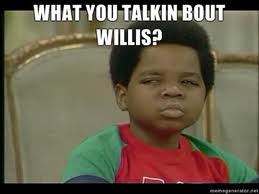 Recently, I mentioned FirstSpear's new 6/9 Modular Pocket Technology. Several friends immediately wrote to me thinking I had published a typo. Assuredly, FirstSpear has their 6/12 technology but what's this 6/9 think we keep talking about?
Really, it's pretty simple. FirstSpear developed this really cool, proprietary pouch attachment system called 6/12. Thing is, not everybody is ready for change. So, they went back to the drawing board and came up with the 6/9 Modular Pocket Technology, a completely backwards compatible PALS-style attachment system which holds the pouch closer to the platform than traditional MOLLE and also features weight savings (no snap or plastic stiffener). In fact, it holds pouches so much closer that the initial M4 mag shingles couldn't be worn directly below an admin pouch on the front of a vest. Traditional PALS makes them stick out far enough that you can generally draw a magazine without hitting the pouch above. Not so with the new 6/9 equipped pouches. They fit so closely to the platform that there's no standoff. Look below and you'll see how 6/9 is a bit of a hybrid. They've used laser cut backers on the pouch combined with a woven strap that is similar to PALS.
Great idea, but, what to name it? 6/12 was named to signify that you are fully ready for action. The witty guys at FirstSpear thought about it and decided that if 6/12 is all the way there, then the 6/9 system will get you about half way, acknowledging it's an improvement, and a pretty popular one at that. In fact, so much so, that after this Summer, FirstSpear will no longer offer PALS attachments on any of their pouches except via minimum quantity special order. So don't fear 6/9 but rather embrace it if you must continue to rely on traditional MOLLE systems.
Tags: FirstSpear