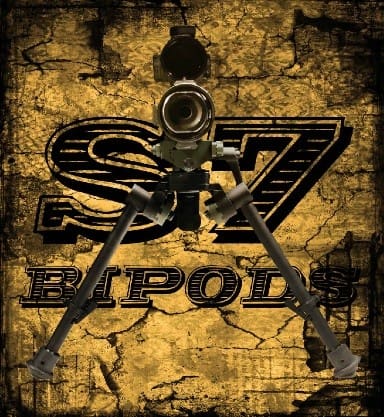 Billed as 'The World's Finest Bipod', the S7 bipod was developed by active duty soldier and competitive shooter Daniel Horner. It's designed to give the modern sniper, who is employing larger caliber and more accurate rifles, a suitable support.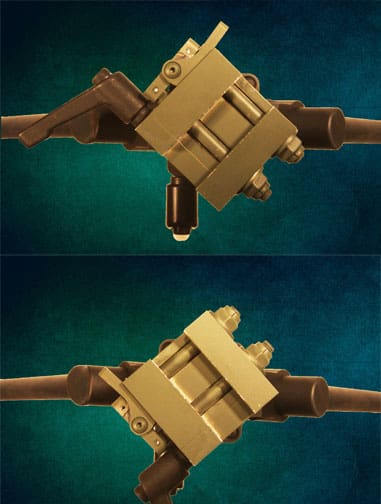 The Sierra 7 has a pan feature that allows for unparalleled precision. There is no play in any direction which makes engaging moving targets and transitioning from target to target easier. The S7 has a tension lever on the rear that allows the tracking feature to be tensioned from free to locked, and in-between, in 3/8 of a turn. There is a total of 90 degrees of panning, 45 degrees in each direction, and a rugged stop on each side ensures the rifle is always supported.
The tilt feature on the S7 allows the bipod to rotate smoothly regardless of the amount of tension applied to the mechanism. The tension is adjustable from completely free to completely locked in 3/8 of a turn, with an infinite amount of tension adjustment in-between. The S7 features a total of 60 degrees of tilt, 30 degrees in each direction.
The outer tubes of the legs on the S7 are machined from steel. This allowed Sierra 7 to make a leg with virtually no play. Taking into account the variety of environments the bipod could be deployed in, there is enough room for dirt and debris to fall away, and a powerful spring pushes the inner legs out.
The S7 can be outfitted with two types of feet: the rugged, reliable, and time-tested rubber feet, and the S7 Raptor Claws. The Raptor Claws are an original concept by Sierra 7, designed to enhance the user's shooting position when 'loading' the bipod or trying to grab onto any type of footing. In fact, with the S7's legs locked in the 45 degree position, with Raptor Claws attached, and the bipods 'loaded', it becomes much easier for the shooter to regularly watch their own trace.
The S7 bipod is available for sale directly from Sierra 7 Bipods. Made in the USA from US materials.
Tags: Sierra 7 Bipods