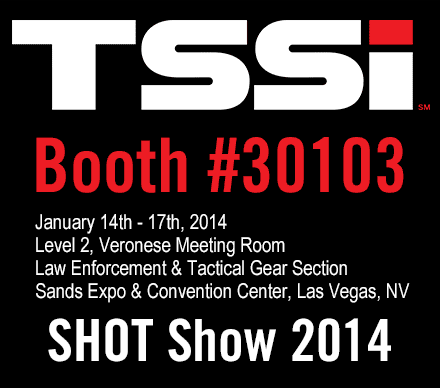 SHOT Show, the largest & most comprehensive show in the law enforcement industry, is right around the corner and TSSi will be there. Stop by and pay them a visit at our booth #30103, located on Level 2 in the Veronese Meeting Room in the Law Enforcement & Tactical Gear Section. They would love to have a conversation with you about what's new and upcoming in 2014.
Like them on Facebook for a chance to win prizes during the show. We will periodically announce giveaway opportunities, but you have to like them to get in on the action. These offers will not be announced anywhere else.
Also, if you add TSSi to your show planner, they will email you a code that you can use for a discount on their retail web store. Click here then click on Search Exhibitors. Search for TSSi and select the booth. Add it to your planner and you're all set.
Tags: TSSI