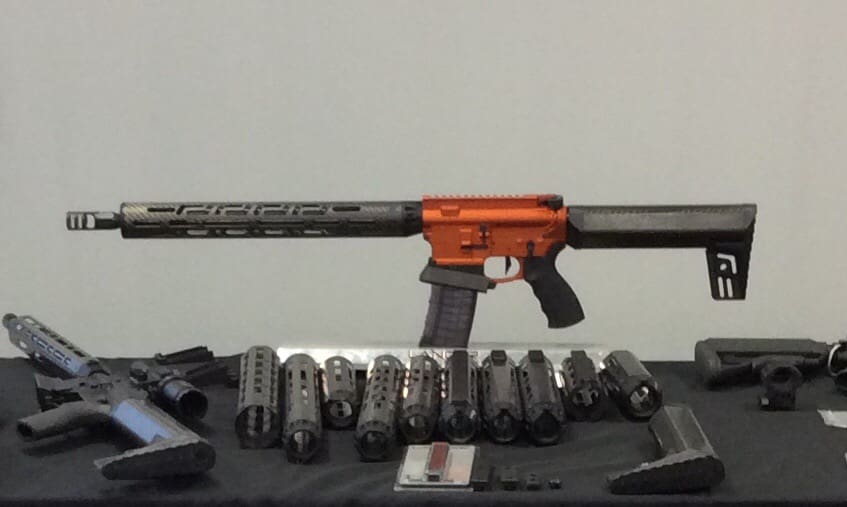 Yesterday, I had the chance to visit Pennsylvania-based Lancer Systems. All I really knew about them is that they make a great AR magazine along with some really cool 3-Gun carbines. Aside from with the carbon fiber furniture, the guns' most prominent feature is the flared Magwell.
The thing about these Magwells is that they were originally a component in a modular lower receiver that could be swapped out for different degrees of flare. Think of this as a big funnel that, once you get your magazine into, it's going to seat home and I can tell you, this isn't some 3-gun gimmick, it works.
The story I'm told by Lancer's Director of Advanced Weapons & Components Ty Weaver, is that someone with the Army saw this feature but mentioned that there was no way they were going to buy a million new lower receivers. That's when the engineers at Lancer Systems went to work and developed the two-piece Adaptive Magwell which can be retrofit to any mil-spec AR lower receiver as well as few others. It will give your existing rifle that flared Magwell.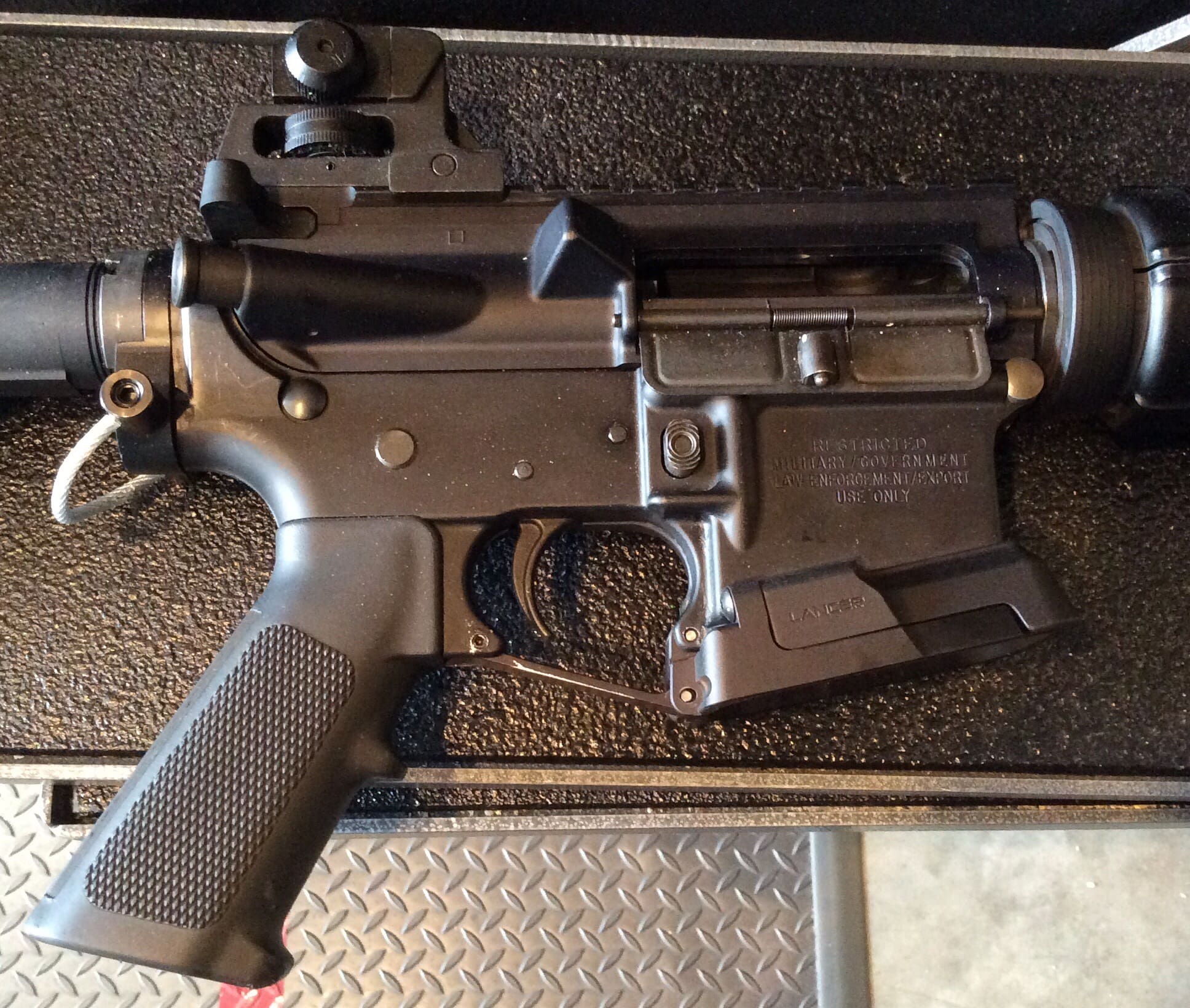 One thing that is required to mount the Enhanced Magwell is a standard AR-style triggerguard because the Magwell mounts into the triggerguard slot in front of the trigger. The two-piece design was meant to accommodate slight variances in AR Magwells. It's available right now and mounts using an Allen wrench.
That Allen Wrench was a point of contention for GI use since most troops don't run around with tools, so Lancer Systems came up with a one-piece design that can be mounted using the tip of a 5.56mm cartridge. Prototypes were made by welding the current two-piece models into a single unit. This eliminated the need for an Allen wrench.
You may also notice that the Enhanced Magwell opens up the trigger guard a bit which can help while wearing gloves. But, you'll also notice it doesn't widen the gap under the trigger so you won't get caught under it.
Some readers may not understand the advantage to a flared Magwell, so now that we've talked about how easy it is to install, I'd like to explain what using it did for me during a range session. I ran numerous reload drills. I didn't have to remove my carbine from my shoulder and put the Magwell into my workspace in order to see what I was doing out of the edge of my vision. Instead, I kept the weapon shouldered and was able to guide the magazine into the enlarged Magwell while keeping my attention on what was in front of me. For me, that was the huge advantage and sped up my reload times.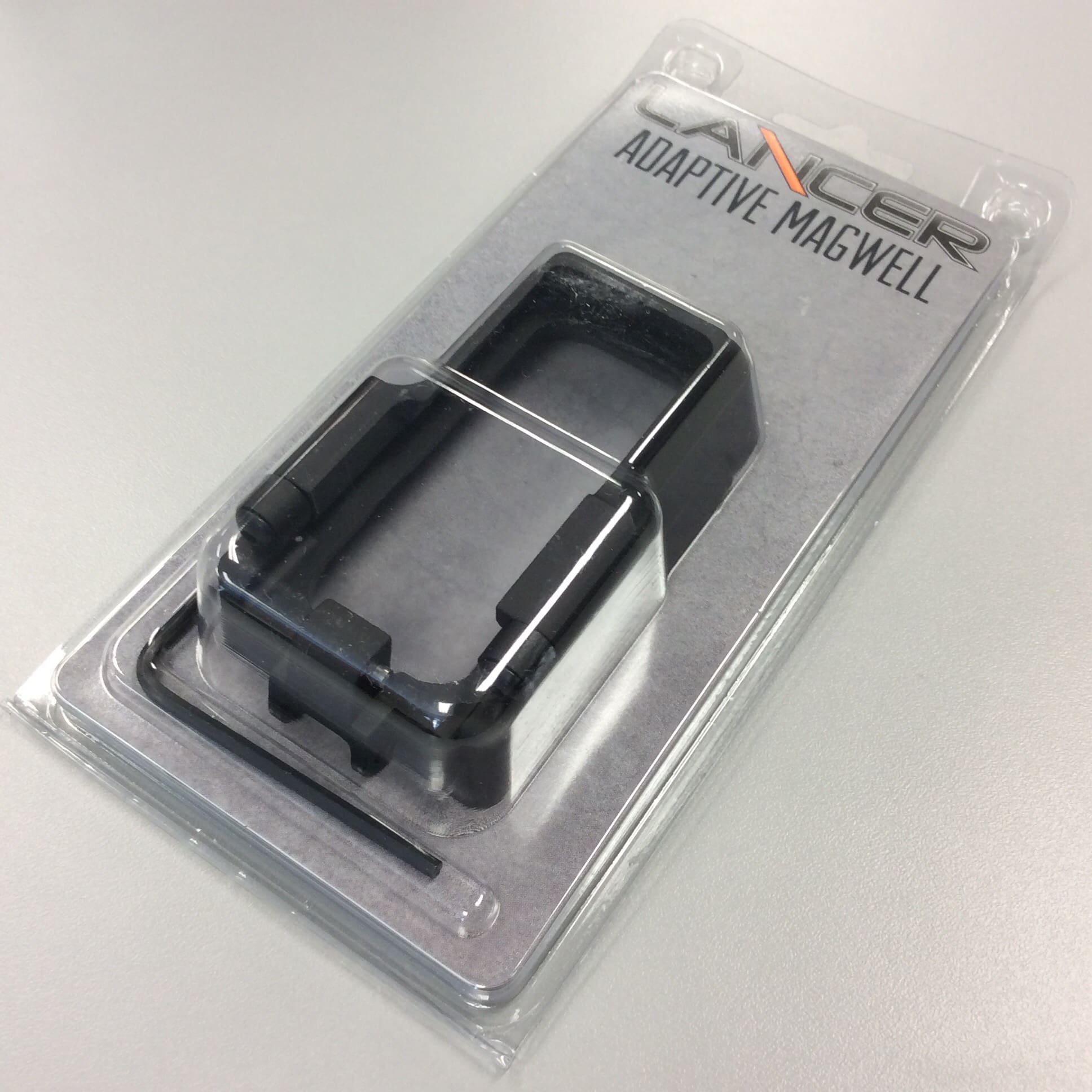 The Lancer Systems Adaptive Magwell is great for anyone that wants to incorporate a flared magwell into an existing rifle in order to speed up magazine changes. Because it allows the weapon to be returned to its original configuration by removing the magwell, it should be an attractive option for law-enforcement and military use. The two-piece model is available now and can be easily installed with the supplied Allen wrench. The new one-piece version which can be installed using a cartridge tip comes out around SHOT Show.
If all of that doesn't sound good enough, how about this? It's only $99.99 retail.
store.lancer-systems.com/product/adaptive-magwell/rifle_accessories
Tags: Lancer Systems