Next time you want to run out back with a gun and "test" it, take a gander at this.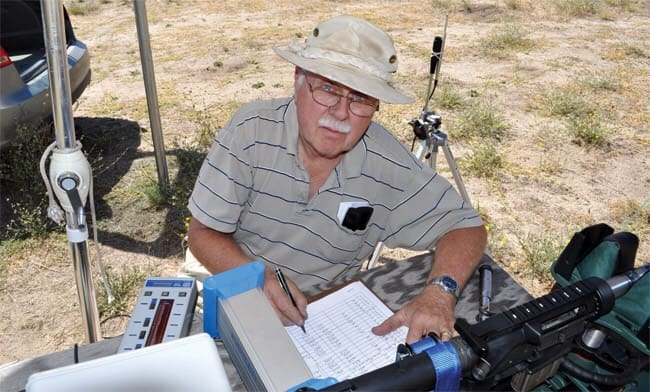 Even though Doc Dater isn't wearing a lab coat he is do instructing the heart of testing, which is painstaking data collection. Photo from Small Arms Journal.
Small Arms Journal has published a great story entitled "Barrel Length Studies in 5.56 Weapons" where they investigate the effects of bore pressure upon projectile barrel exit of varying barrel lengths. They go into detail on how they prepared the test and how they collected the data as well as the results. A fine piece of work.