The subject of this week's Friday Focus is the Modular Fight Strap. If you're a fan of the Fight Strap line you're going to love the Modular Fight Strap because unlike the various fixed pocket models, you get to set yours up anyway you like.
It's quite versatile. Either side accepts FS 6/9 pockets and standard MOLLE Pockets as well as FS Ultralight 6/12 pockets on the nylon side and even Ragnar pockets on the body side.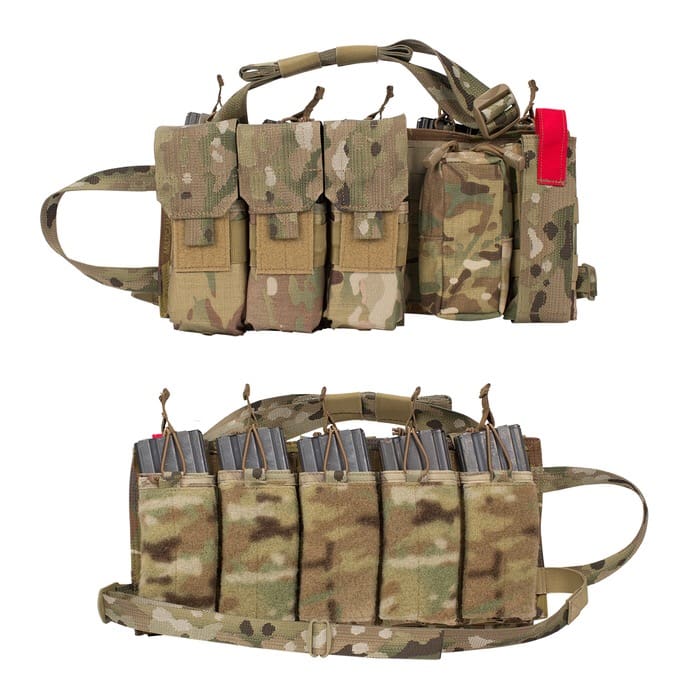 Think of it as a preconfigured resupply, whether ammo, med supplies or other items. Basically, it's a bandoleer. You can work directly from it on the range, toss it over your shoulder or, toss it to a buddy. It can even be used as an expedient chest rig.
Additionally, it can be staged for use within various packs and loadout bags.
Tags: FirstSpear