Created at the request of Larry Vickers by Bravo Company, the BCM Standard 16″ C8 SFW (Special Forces Weapon) Upper Receiver Group was inspired by the Colt Canada C8 upper receiver used by several NATO SOF units.
You're getting BCM quality here but in the same configuration as the Diemaco/Colt Canada C8 SFW. Additionally, the URG includes a removable Simon Sleeve (on front of barrel) used to mount a variety of accessories fielded by these units. That's something you aren't going to find in an off-the-shelf build.
European SOF began to field the Diemaco/Colt Canada C8 slightly behind the USSOCOM adoption of the M4A1 in the 1990s. Throughout the war on terror, its use expanded. Currently, it is fielded to Canadian SOF, various British Special Operations units, Norwegian Special Operations, Dutch Military, and others.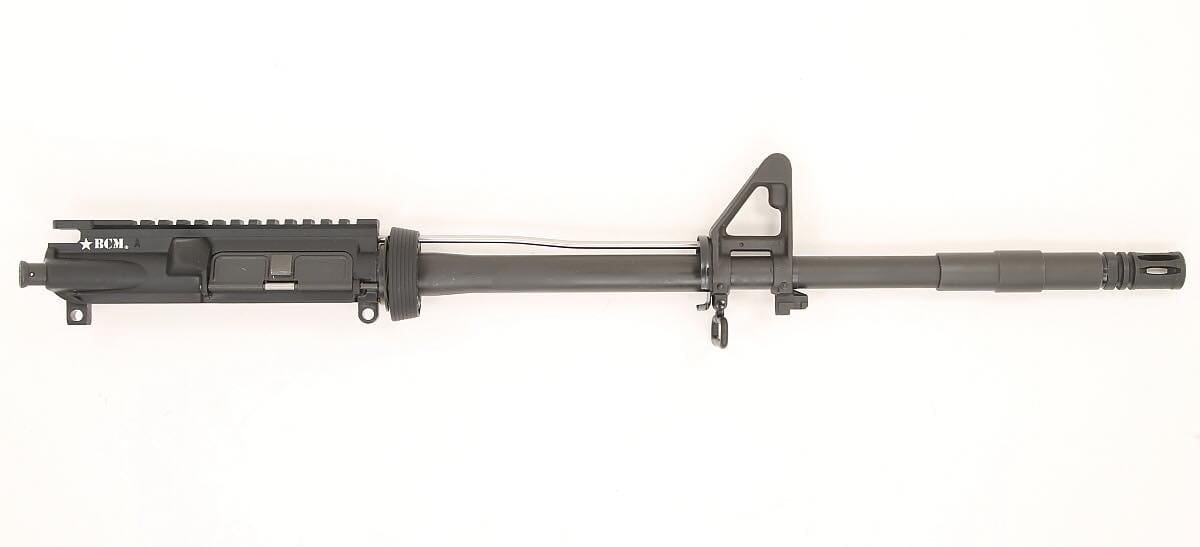 www.bravocompanyusa.com/BCM-Standard-16-C8-SFW-Upper-Receiver-p/bcm-urg-c8-sfw
Tags: BCM, Colt Canada, Larry Vickers