Here are some shots I took last week of the Concealable Sniper Rifle from Remington Defense.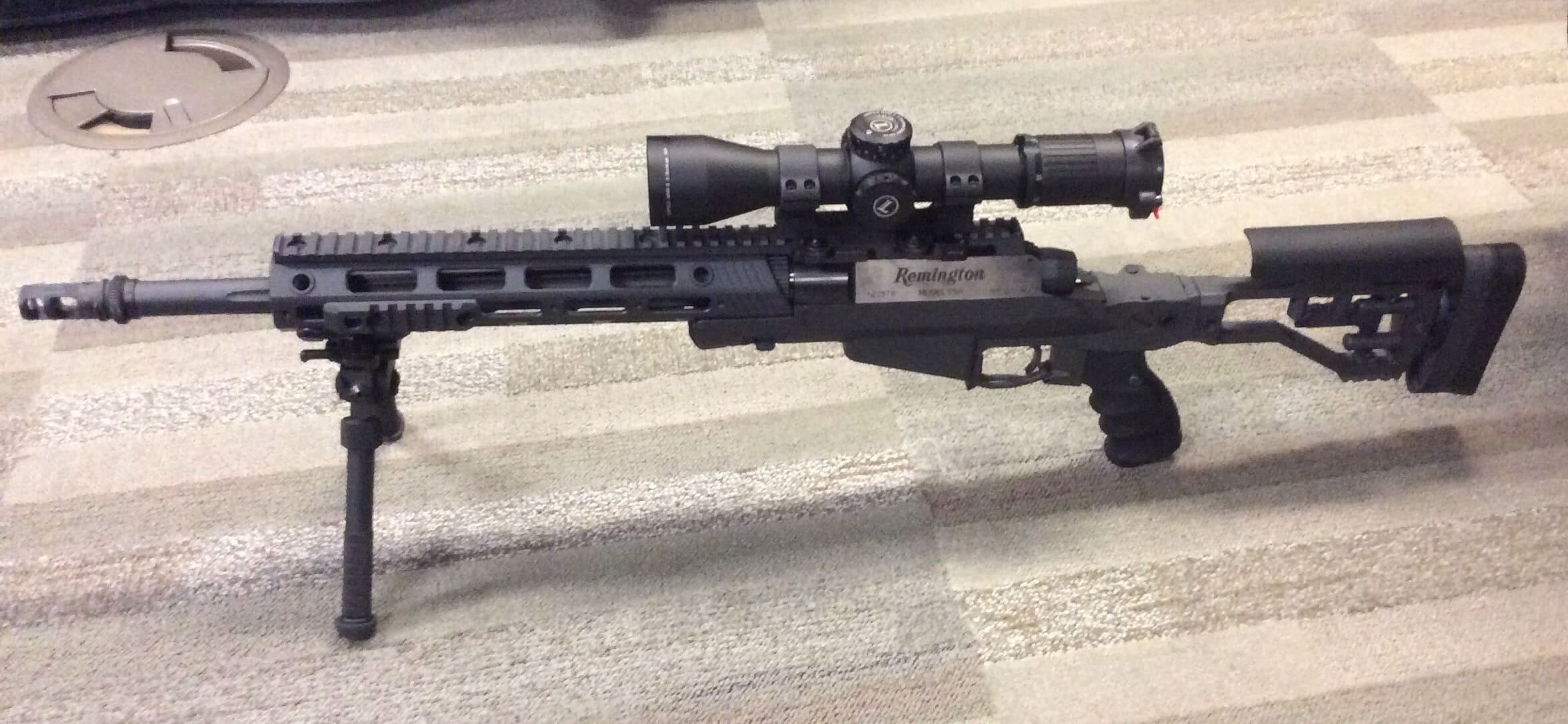 Utilizing a modified variant of the Remington Arms Chassis System, the CSR quickly comes apart to fold into a backpack. It is currently available in .308 and .300 Blackout and is currently in use with customers.
The collapsible stock can also be removed for more compact transport.
Below, you can see how the barrel fits into the receiver. The lever in his hand locks the front rail into place.
Interestingly, prototypes included this FAB Defense folding pistol grip but it is not included on production models.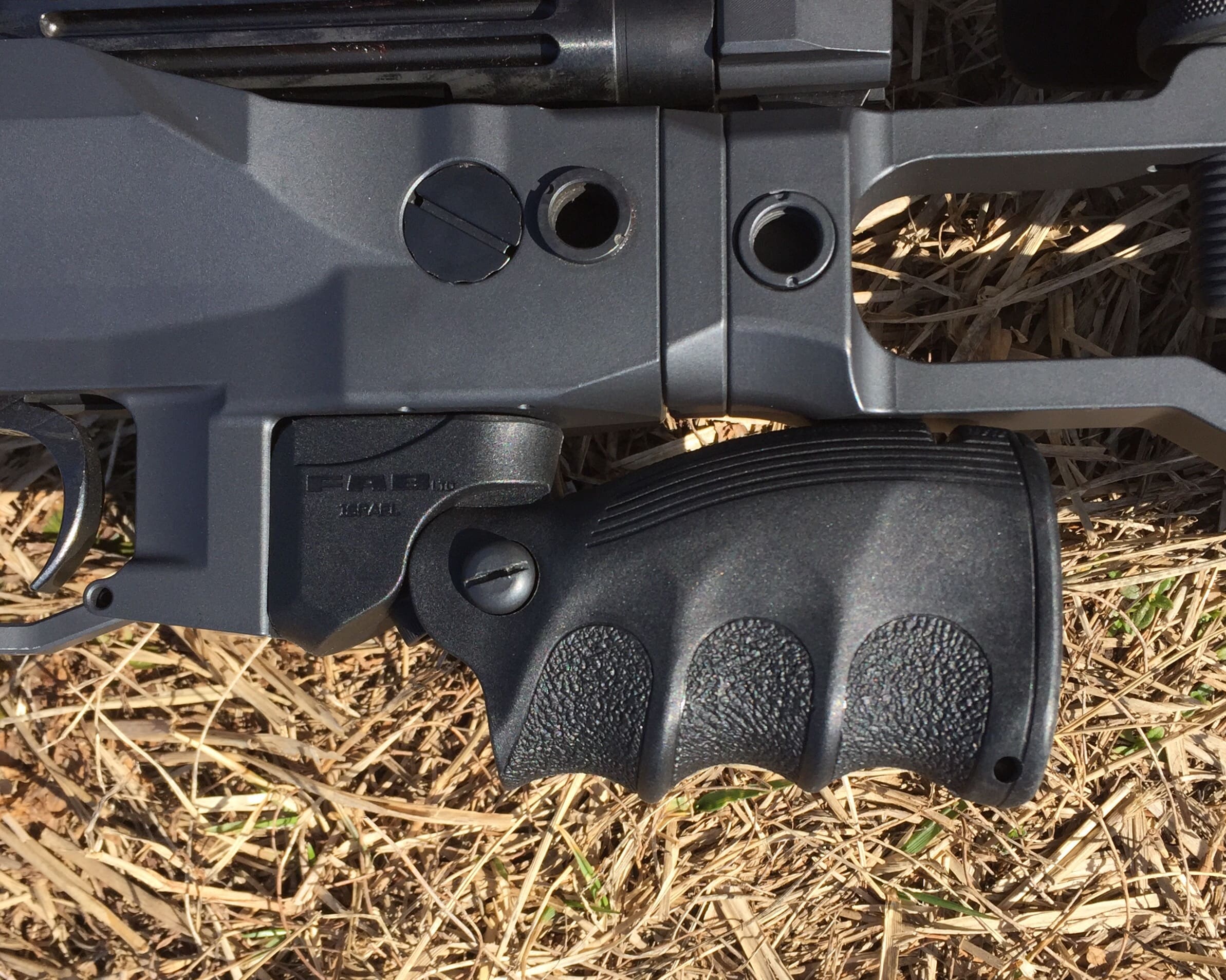 Tags: Remington Defense