LAW Tactical is more than just the AR folding stock adapter. They also make a kickass rear sight for the AK that accepts Glock sight inserts.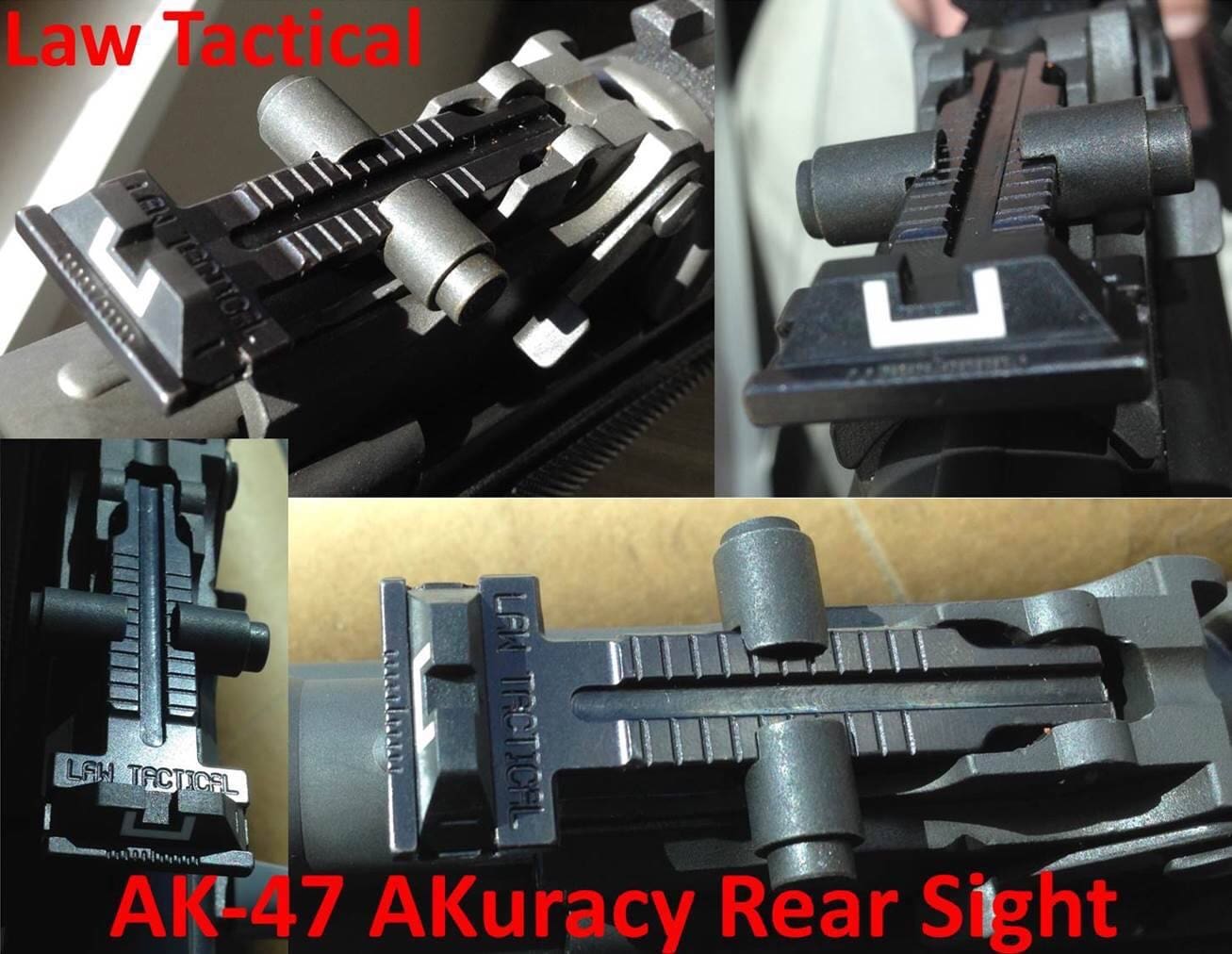 •The Law Tactical AKuracy rear sight has a dove tail allowing the user to replace the standard, small-slit rear sight with a wider pistol rear sight.
•Maintains proper elevation adjustment and adds the ability to shift the pistol rear sight for windage adjustment.
•Factory 9mm GLOCK and many aftermarket 9mm GLOCK sights can be inserted (not included).
•CNC Machined Steel.
•Made in the USA.
www.lawtactical.com/akuracy_sight
Tags: Law Tactical