The CSAT Weapon Light Glass Assault Tool is a very specialized piece of kit, to be sure. Designed by US Army SOF Veteran MSG Paul Howe (USA, Ret), it is essentially a glass breaker attached to the business end of your weapon. Although they also exist for rifle barrels, this model fits to a SureFire X300 weapon light. This means, it's an integral part of your pistol and an extension of your arms.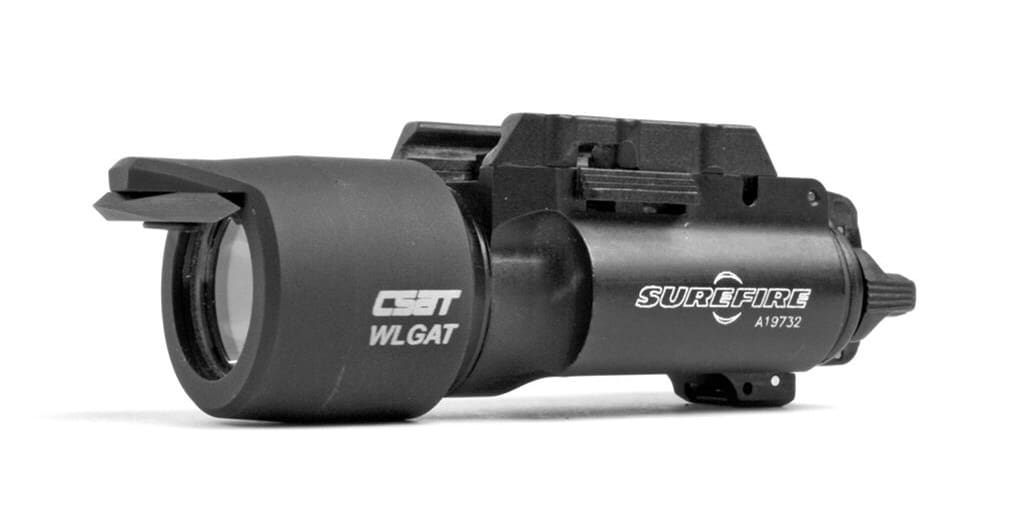 There is also a version for the X300 U-boat with its wider bezel as well as the popular Streamlight TLR.
Before I get any experts informing me that this won't work on the new vehicle window safety glass; got it. That glass is so new that few vehicles have it and aside from movie badguys, you don't run across many that are rolling in a high end 2015 ride. Generally, shitbirds drive crappy cars.
Tags: CSAT, Paul Howe, XS Sight Systems