The Tread is a 25-tool multitool in a bracelet form. Made from 17-4 stainless steel, the Tread consists of multiple 'treads' which feature a variety of common tools. Some of those tools include:
– Cutting Hook
– Bottle Opener
– Oxygen Tank Wrench
– Carbide Glass Breaker
– Pick/Sim Card Tool
As well as various screwdriver and hex drive bits.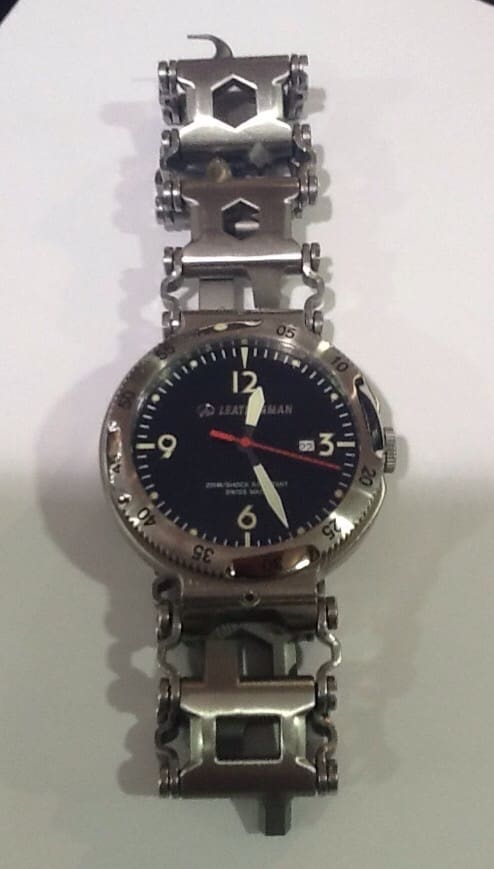 Leatherman is also offering the Tread QM1, a variant of the Tread with a Swiss-made timepiece.
Additionally, Leatherman is also offering every component of the Tread for individual sale, including the timepiece, for replacement or customization.
Tags: Leatherman, MDM