The Forager's Camp Knife is a current crowdfundimg campaign on Kickstarter. Made from 9Cr14MoV (440C) Stainless Steel, the full tang design offers an overall length of 12.5″ with a 7″ flat and hollow ground blade that measures .187″ (5mm) thick from the pommel all the way through to the flat ground chisel tip. Each knife is then dipped in a rust-preventative acid to give it a protective "stone-wash" finish.

It's a little bit of a DIY project, if you want. You can get the Forager's Camp Knife is available with a 550 cord wrapped handle, or you can make your own scales. Additionally, you can get one of two sheath styles: Nylon MOLLE or Custom Kydex. Or, once again, you can make your own.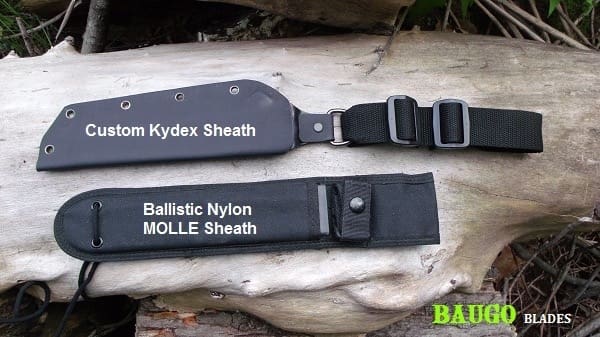 They have already produced 50 of these knives and are now raising the required funds to have a larger quantity produced and according to sponsor, Kanoof Equipment, the knives offered in this campaign are ready and will be shipped as soon as this campaign is completed.
www.kickstarter.com/projects/786717733/foragers-camp-knife
Tags: Kickstarter