Many of us are busy with DIY projects this Saturday so we thoight it wouod be a great time to tell you about the AIMS 3″ Magnetic Panel from Atlas 46.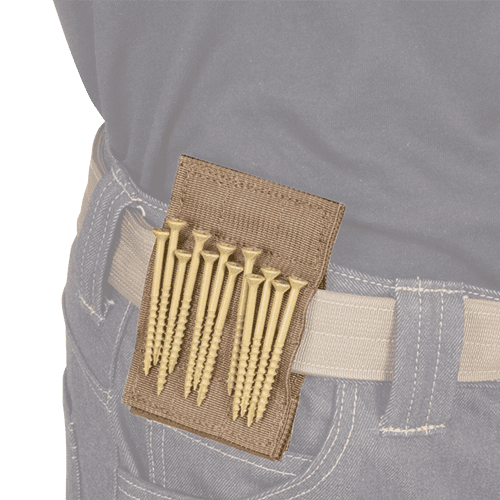 This 3″w x .5″d x 4.5″h panel uses Atlas 46's AIM attachment system which sandwiches the pouch around the belt (fits up to 2" belt) and allows quick attach without removing the belt. It incorprates six magnets to hold smaller items in place and would be handy for chores. Hand crafted in the USA
Available in Black or Coyote. Also offered in 2″ width.
Tags: Atlas 46