Manufactured by Pro Tapes, this cloth concealment tape features the licensed MultiCam pattern.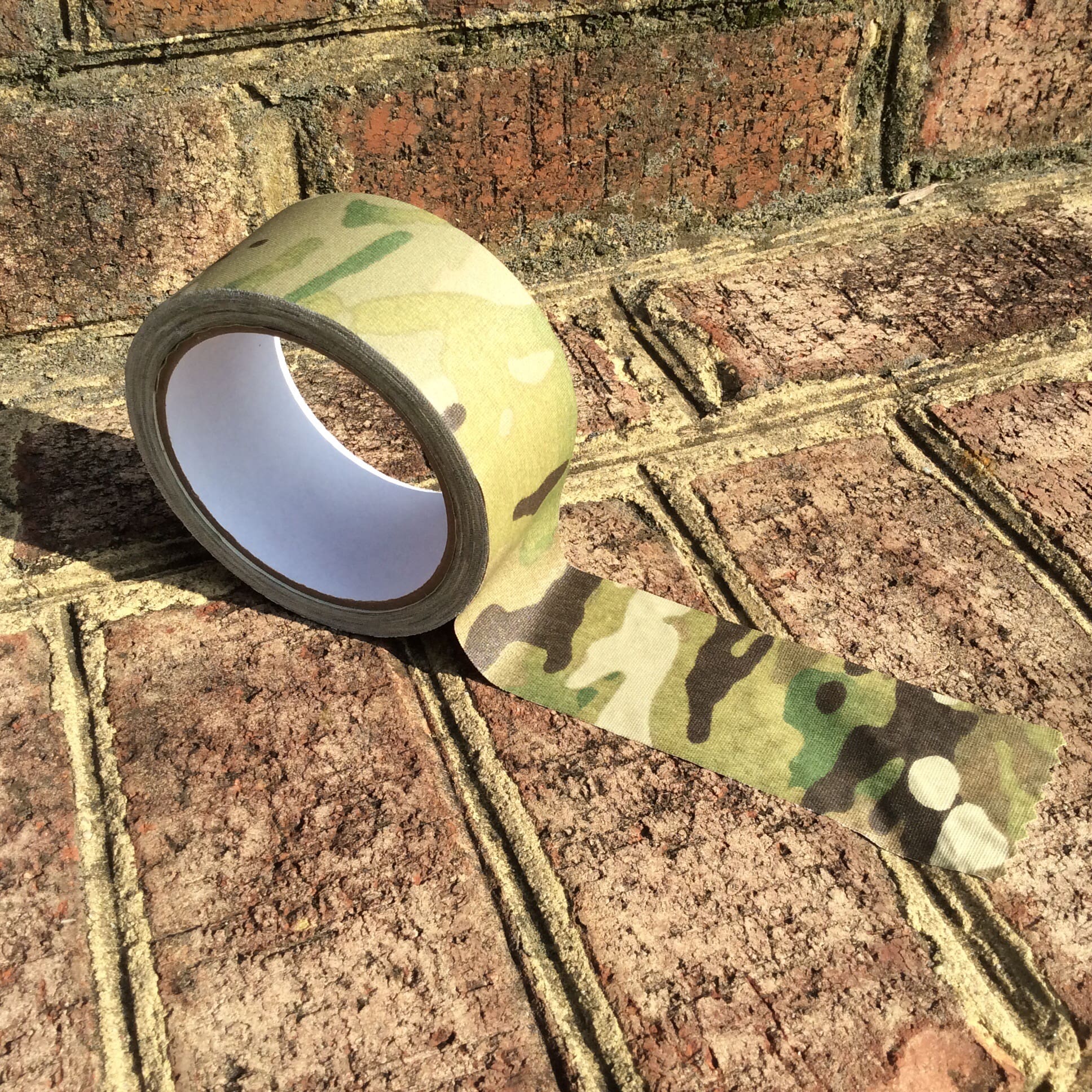 Essentially, it's gaffer's tape, of you're familiar with the term. The vinyo coated cotton cloth tape is printed in MultiCam (other colors and patterns also available) and features a matte finish with a natural rubber adhesive which leaves no residue. It will adhere to steel, wood, plastic, rubber, fabric, glass and nylon.
Made in the USA and available in 2″ x 10yd rolls from www.tacticaldistributors.com.