Unveiled at the recent DSEI in London, the Supacat LRV 400 'Mark 2' features a chassis based on the Land Rover Discovery. The reason it is referred to as a Mark 2 variant is that the design has received an overhaul after its initial sighting during DSEI 2013.
With a top speed of 100mph/160km, the LRV 400 has a range of 800km. It is CH-47 internally transportable. It is designed for a crew of 3 or 4 supported by an operational payload of 1700kg with a gross weight of 4200kg. This Light Reconnaissance Vehicle is powered by a V6 3.0 turbo diesel providing 256 bhp and 600Nm Torque with an 8 speed automatic transmission and high and low permanent 4WD with centre diff lock.
Here are a few shots of the driver and passenger positions.
The spare tire can be swung to the outside of the roll cage or toward the interior to make the vehicle narrower for rapid ingress and egress of aircraft.
These are a few additional photos of the rear compartment of the LRV 400.
Additionally, the truck incorporates reinforcement bars along the frame like a commercial off-road vehicle. While it isn't much of a step, it could also be used to transport personnel a short distance such as assaulters.
The LRV 400 offers a very interesting capability. You see those four bolts in the photo below? You can insert an additional axel at that point transforming the LRV 400 from a 4×4 to a 6×6 design and lengthen the bed as well as increase carrying capacity.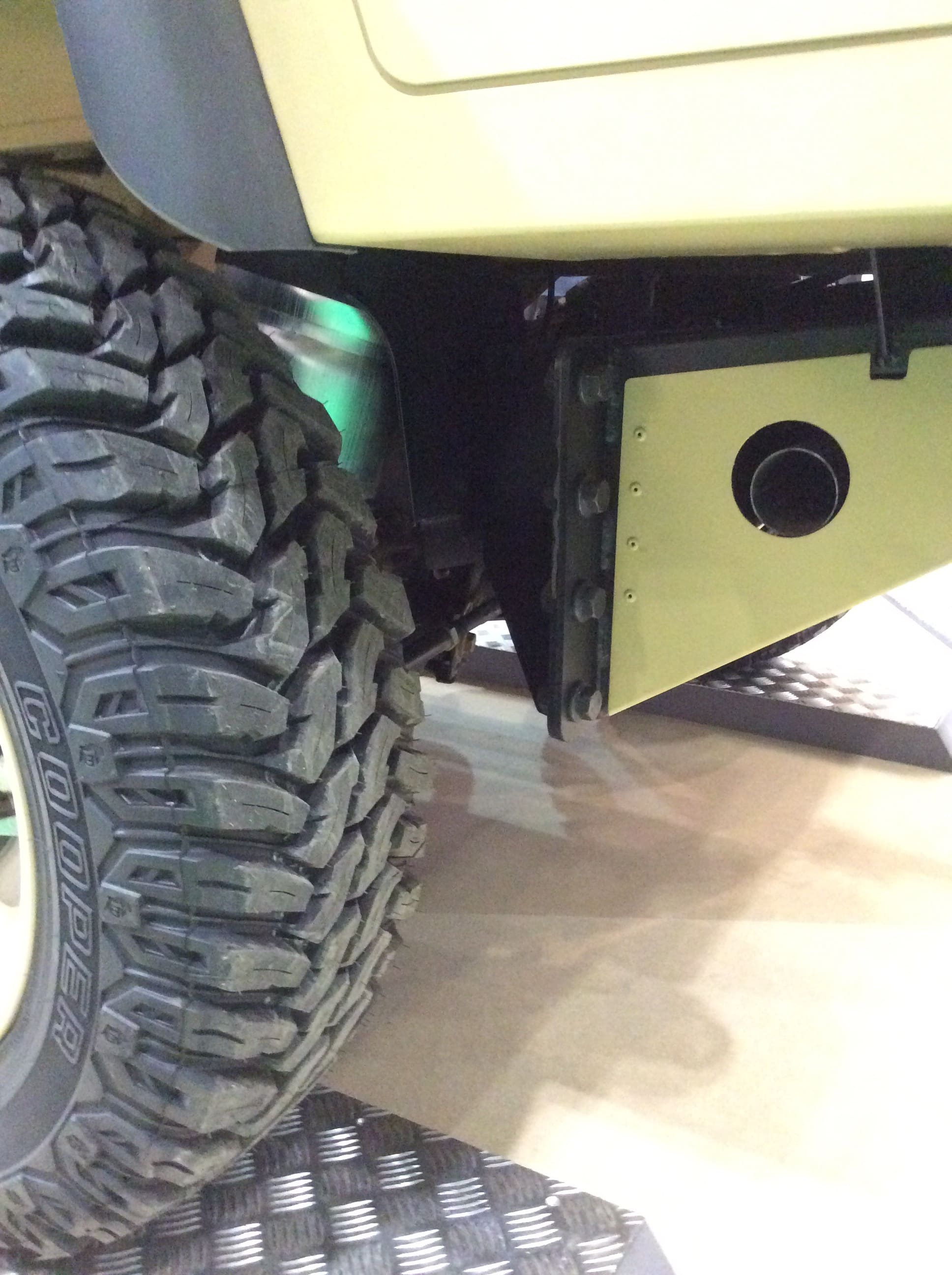 Tags: Supacat