This photo is said to be of Boy Scouts participating in the short-lived Master-at-Arms badge. It was one of the original 14 merit badges which debuted in the 1910 version of the Boy Scout Handbook and unfortunately, this one lasted just a year. The badge was missing from the 1911 version of the manual when it was released.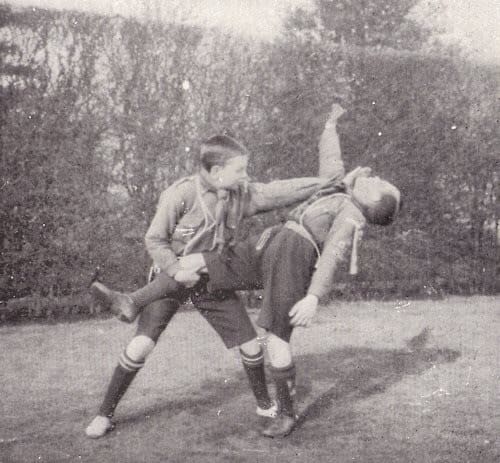 To earn the basge, a Scout had to master three of the following combat skills:
-single stick
-boxing
-ju jitsu
-wrestling
-quarterstaff
-fencing
Can you imagine such a merit badge today?
Tags: BSA