The US Army just released an updated edition of TC 3.01-80, 'Visual Aircraft Recognition', the old FM 44-80.
Preface
This manual is written as a reference to assist the user in the technique of identifying friendly, hostile, or foreign country aircraft. This manual provides information on current operational aircraft that may be observed worldwide or in the combat area. It can be used as source material for personnel conducting unit training in visual aircraft recognition (VACR). The procedures in this publication apply throughout the United States Army. The data contained herein is based on the best information available at the time of publication; however, it is not all-inclusive because of some classification guidelines. This publication, by nature, has a built-in time lag, and some aircraft may still be under development or classified at the time of writing, but may be fielded or unclassified at, or after, publication.
Unfortunately, they misidentified something rather major, like the aircraft that the Air Force, Marine Corps and Navy are all pinning their hopes and dreams on; the F-35 Joint Strike Fighter.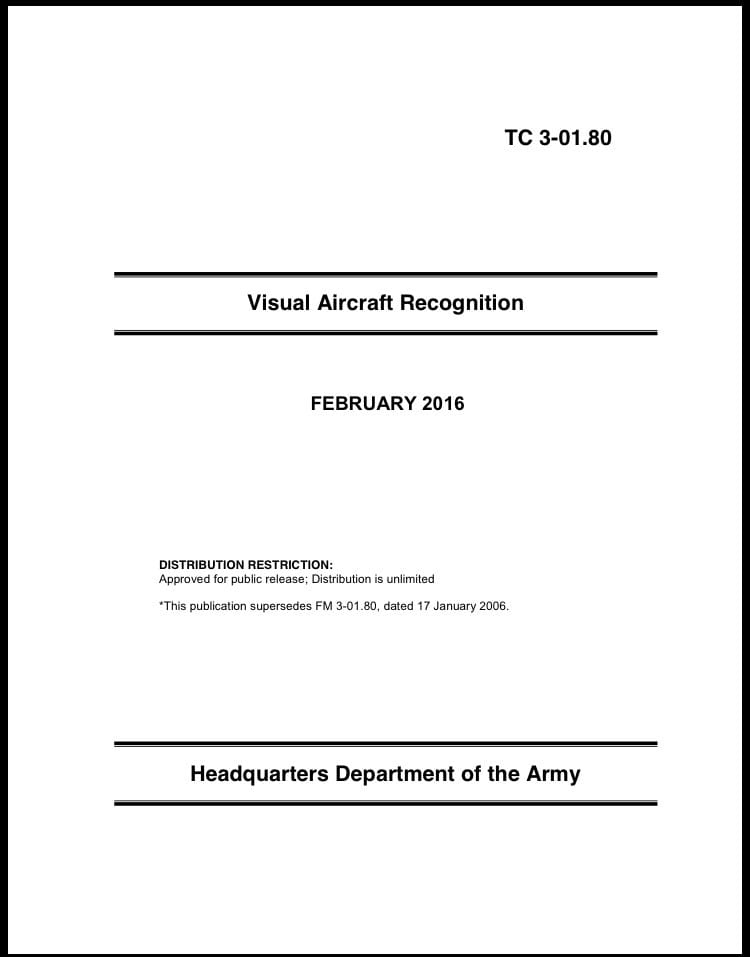 This is the image they assigned to the new F-35…but it's not an F-35.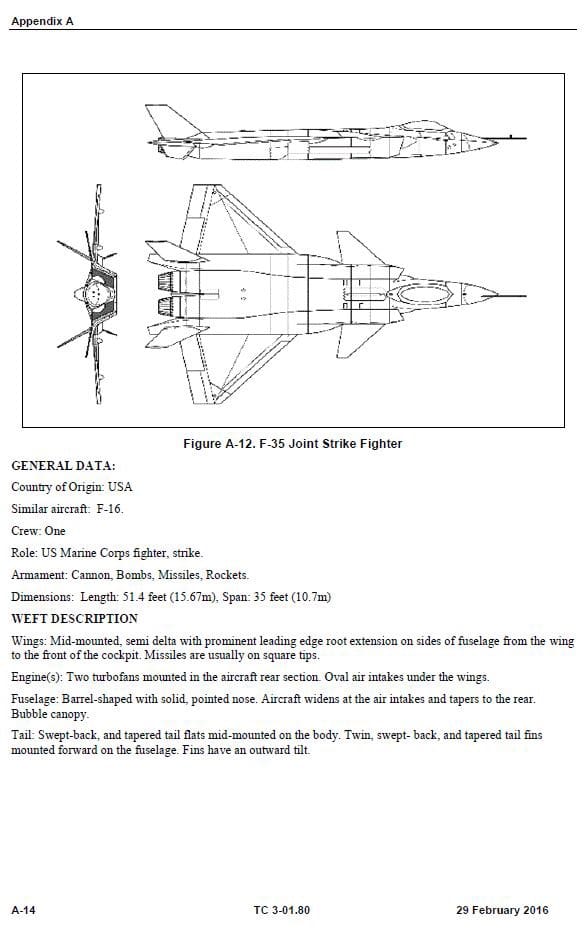 Thanks to the diligent USAF JTACs who caught this!