Darley Defense is a contract holder for the Defense Logistics Agency's Special Operations Tailored Logistics Program. TLS offers government organizations, including military units, to purchase commercial Organizational Clothing and Individual Equipment via interagency funding transfer mechanisms. The various companies on TLS are under contract to DLA and the customer buys the items from DLA. As far as the unit is concerned, they are buying from the supply system but getting the latest and greatest from industry.
One of the items I noticed Darley had available was the Disruptive Environments Chest Rig from Haley Strategic Partners. This rig was designed for HSP by Darin Talbot aka Eggroll, and is quite popular. It's adaptive to different loads and is Berry compliant. The D3CR can be worn via its H-harness or, using SwiftClips attached directly to an armor vest.
The D3CR will accept AR type magazines as well as AK 7.62 x39mm and 5.45 x 39 magazines. The Multi-Mission Pouches accept 1911, Glock, Sig, M&P, XD and other standard double or single stack pistol magazines, as well as many handheld lights and multi-tools. There are also two flapped GP pouches in either side but something you won't see on any other chest rigs out there is the STUFFIT pouch which accepts a wide variety of odd-sized loads.
They've paired it with the Rigit from Mission Spec, a PALS adapter for armor carriers which offers SwiftClip QD mount points for rigs like the D3CR and others such as those offered by Mayflower.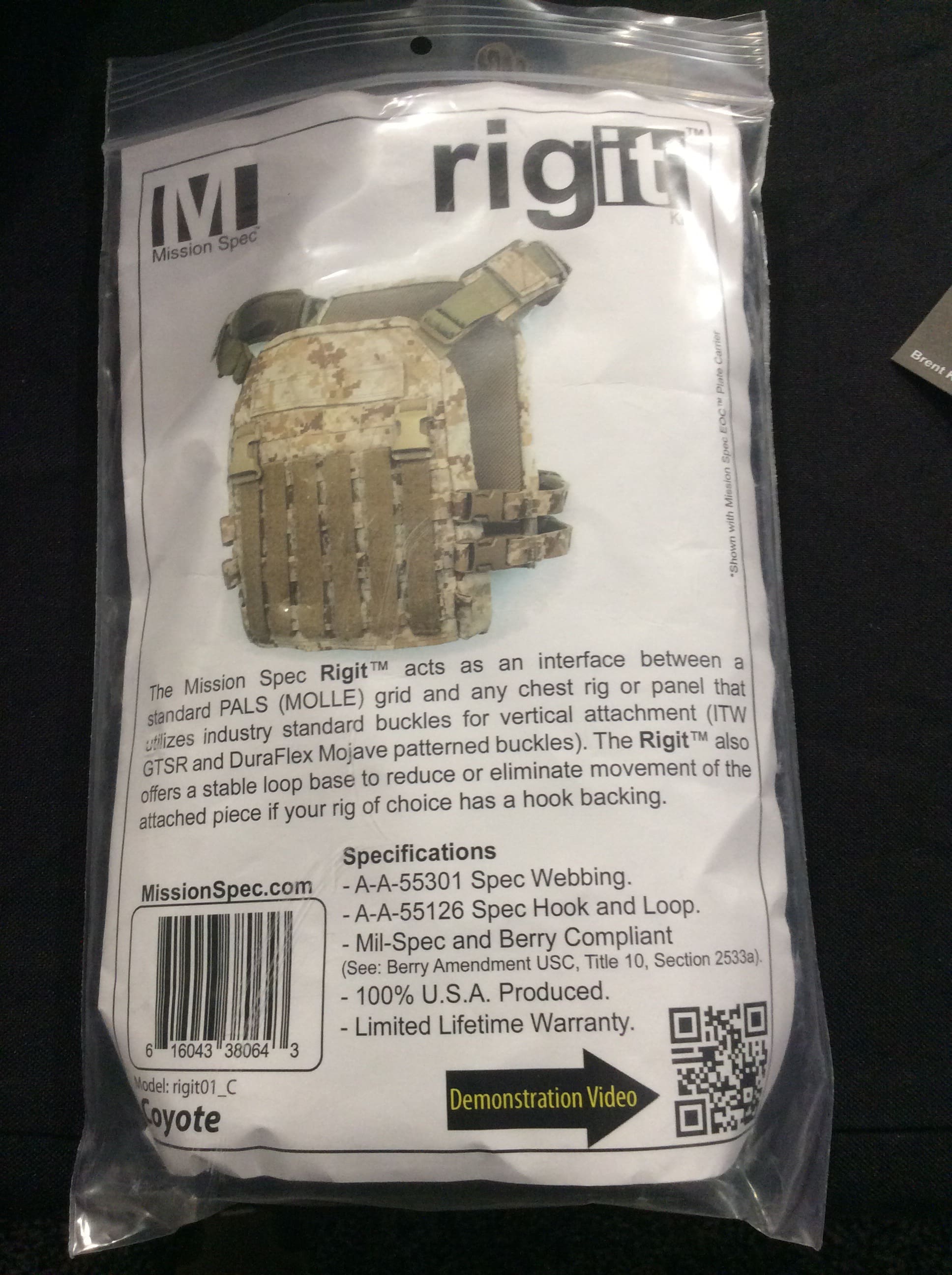 This video gives you an idea of how the Rigit works.
While I know units have ordered a lot of different items over the years, this one hadn't crossed my mind as something a unit might purchase via TLS. It serves as a great example and just goes to show how responsive TLS to the needs of its customers.