Gene Higdon was a saddle maker when founded High Speed Gear back in the 90s and sold it a few years ago. While still at HSGI he created the TACO. Now he owns Mean Gene Leather which is a move back to his roots. So far, he's concentrated on leather belts but today on his 55th birthday Gene announced the "Burrito", a new leather magazine pouch.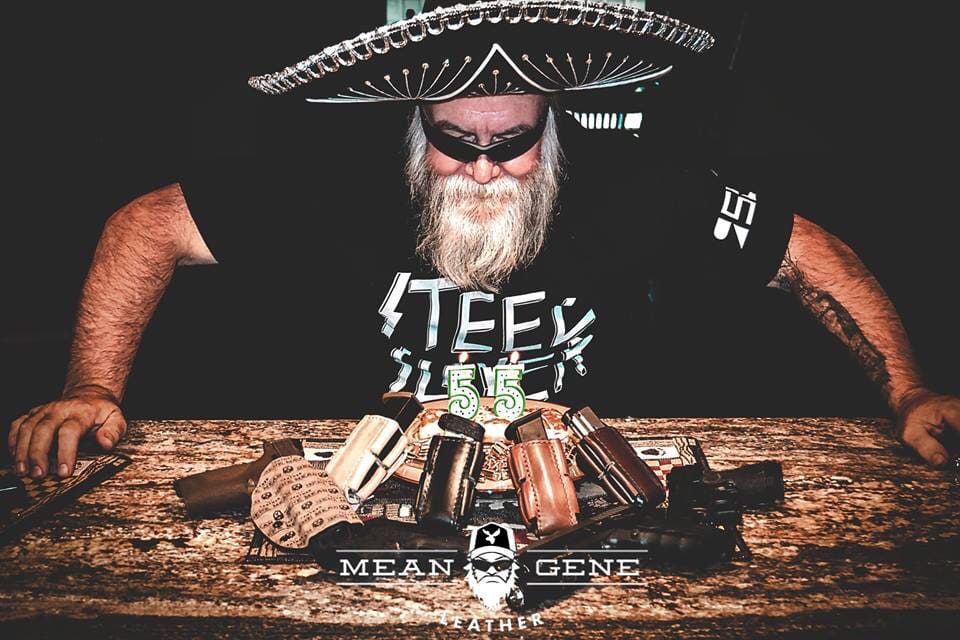 The retention secret for this open topped pouch is springs. It's designed to accommodate both single and double stacked mags but will also accept many other similarly sized items like flashlights and multi-tools. The Burrito comes standard for 1.5″ belts but can be special ordered with 1.75″ loops. It's also interesting to note that it's patent pending.
Offered in Black, Brown, Chocolate or Natural Leather.
www.meangeneleather.com/shop/the-mgl-burrito-magazine-pouch
Tags: Mean Gene Leather