This is the Firecraft line by White River Knives. They are available in 4″, 5″ and 7″ blade variants.
The production knives have Green Micarta handles with a thin band of Orange G10 closest to the tang. The blade is made from S30V with a .19″ thickness. The Firecraft also uses Stainless hardware throughout.
A cool feature is the Hardened stainless bow drill divot inset to the right side of the handle. When the knife is in its Kydex sheath, the divot remains exposed for safe use as a base for a bow drill.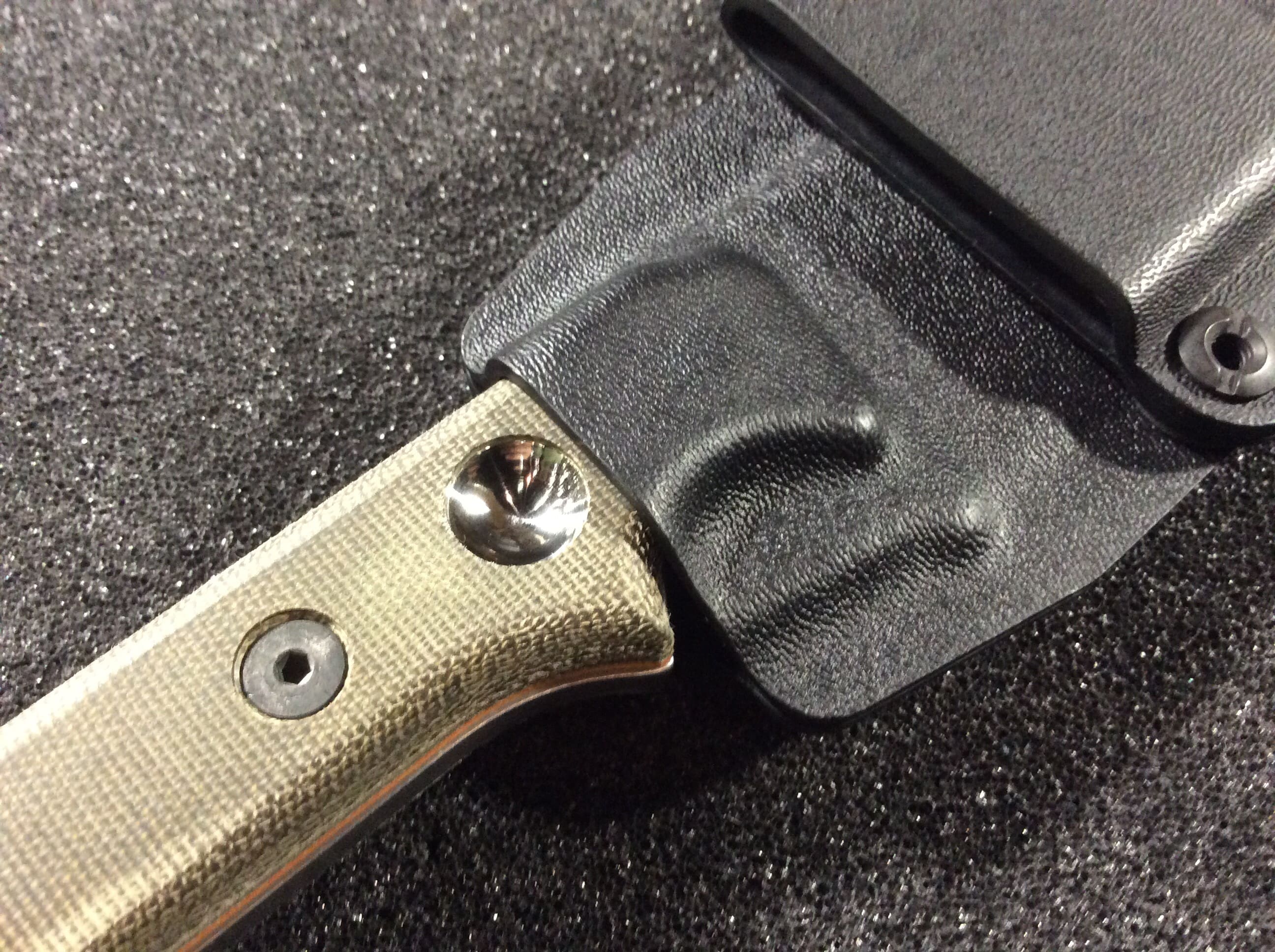 Tags: Firecraft, White River Knives