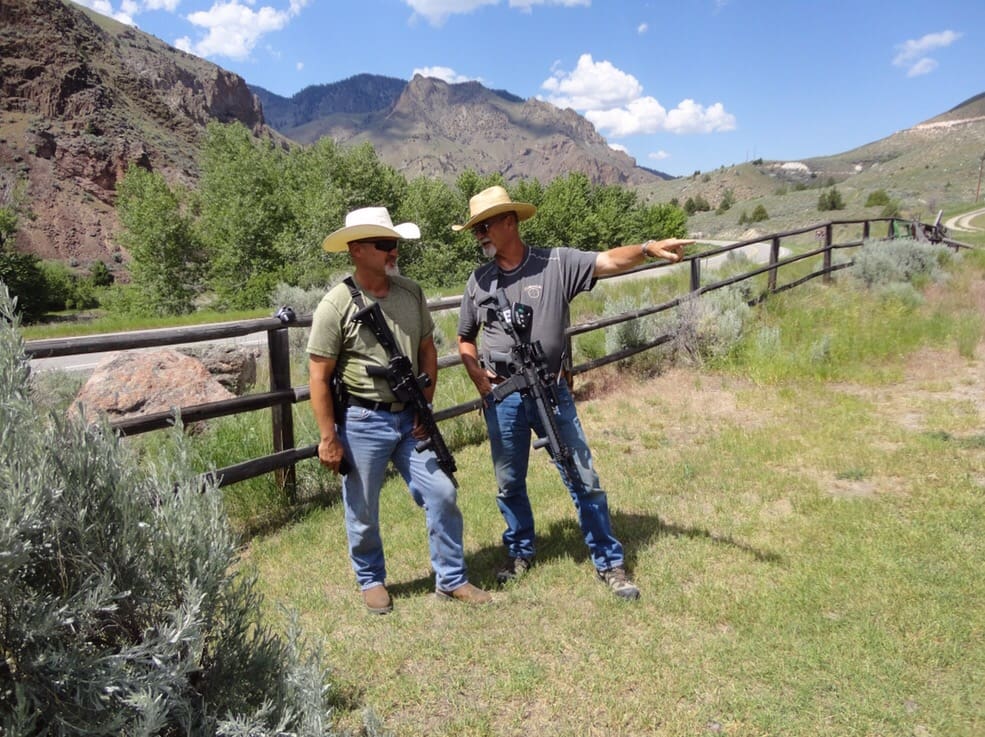 When you have been playing G.I. Joe without the fancy grip as long as I have, it becomes your lifestyle. So, when given the opportunity to train/calibrate with my peers and mentors, I jump on it, especially when it's a mentor like Ken Hackathorn, who I met back in the mid-90s while assigned to 1st SFOD-Delta. It's common knowledge that the unit would receive great instruction in everything from Close Quarter Battle (CQB) to driving the wheels off of anything with wheels, which was one of several contributing factors that separated the operator from the lesser funded special ops guy. Marksmanship training was the bulk of our training and when it comes to small arms Instructors, Ken has been at the top of the list for over 30 years.
While hanging with Ken at the Colt booth during the last NRA show he invited me to his home, which of course has a range on the property. Only a fool turns down such an offer, so last week I made it out to Ken's place for some home cooking and blasting. I'd like to say that I burned down all of Ken's drills, but I can't. At 70, the legendary shooter can still perform. Even at the end when I thought I had him on maneuvering to several positions during his "Scrambler", the old man humbled me. I still walked away with several new drills to add to my library.
Thank you Ken and Paula for sharing your awesome home.
Respectfully, Daryl Holland
Daryl Holland is a retired U.S. Army Sergeant Major with over 20 years of active duty experience, 17 of those years in Special Operations. Five years with the 1st Special Forces Group (SFG) and 12 years in the 1st SFOD-Delta serving as an Assaulter, Sniper, Team Leader, and OTC Instructor.
He has conducted several hundred combat missions in Afghanistan, Iraq, Bosnia, Philippines, and the Mexican Border. He has conducted combat missions in Afghanistan's Hindu Kush Mountains as a Sniper and experienced Mountaineer to the streets of Baghdad as an Assault Team Leader.
He has a strong instructor background started as an OTC instructor and since retiring training law abiding civilians, Law Enforcement, U.S. Military, and foreign U.S. allied Special Operations personnel from around the world.
Gunfighter Moment is a weekly feature brought to you by Alias Training & Security Services. Each week Alias brings us a different Trainer and in turn, they offer some words of wisdom.